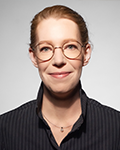 Lotte Steuten, PhD, is deputy chief executive of the not-for-profit Office of Health Economics (OHE) and the scientific and business lead for its international research-led work program—maintaining its reputation for objective, innovative, and high-quality research, and meeting its charitable goals. She is also an honorary visiting professor at City, University of London in the United Kingdom contributing to its teaching programmes in health economics.
For more than 20 years, Lotte has worked in academic, research, and consulting HEOR roles with one focus — improving healthcare decision making through high-quality research and analysis. To achieve that, she has collaborated with HTA authorities, pharmaceutical and medical device companies, patients, payers, policymakers, academic researchers, clinical specialists, and venture capitalists. She has gained broad HEOR expertise of various technologies: precision medicine, oncology, vaccines, antibiotics, diagnostics, digital health, and medical devices.
Lotte's career has been based in the United States, the Netherlands, and the UK. Collaborations with HEOR experts in Southeast Asia, Africa, and Latin America have provided her with deep insights into the differences and commonalities between the role of HEOR in different healthcare systems, cultures, and societies. With this background, she has: led diverse international teams; developed strategies and delivered on program and organizational missions, values, and objectives; acquired research funding and managed budgets; and been responsible for executive decision making as well as legal and fiduciary matters.
As an active ISPOR member since 2004, Lotte has served on various task forces and committees, delivered short courses, was co-chair of ISPOR Europe 2021, and is currently a member of the Board of Directors, and an associate editor for Value in Health. She aims to be a role model for diversity and played an active role in the 'Women in HEOR' initiative.
Before joining OHE, Lotte worked in Seattle (US) as an associate professor at the University of Washington and at the Fred Hutch Cancer Research Center. She graduated cum laude with her PhD from Maastricht University (NL) and then worked at Brunel University (UK) and Twente University (NL).
ISPOR Vision Statement by Lotte Steuten
I'm running for president-elect because ISPOR's support for its members' work is vital in our rapidly changing healthcare ecosystem. The opportunities and challenges ahead require robust science, innovative thinking, and collaborative strategies. I am confident in my ability to help shape and implement our organization's goals in these times by connecting these.
I'm particularly motivated to do this now because how we use, learn, teach, disseminate, amplify, and collaborate in HEOR will significantly change in the coming years. This is driven in part by learnings from the pandemic, various AI technologies, and further digitalization of our lives and health. Yet, all this makes the human factor more important. Transformative technologies, combined with the need for real-world patient-centeredness, will influence what HEOR excellence looks like. It will also affect how ISPOR as an international society continues to best connect with its members, deliver its services, and meet its objectives.
If elected, I would be excited and well-suited to (1) leverage my deep understanding of the core issues and perspectives of various stakeholders to build bridges between them and ultimately to improve outcomes for all; (2) build on my long-term involvement in ISPOR in various roles— understanding its history, inner workings, and future ambitions; and (3) contribute my daily experience in working with the current and up-and-coming HEOR generation.
My priorities would be:
Close collaboration with all HEOR stakeholders, ISPOR's Board, and leadership team to further detail and implement Vision 2030 to keep ISPOR at the forefront globally of HEOR excellence, boost membership participation, increase our global health impact, and ensure ISPOR's continued viability;
Shaping how HEOR interacts with digital advancements and various types of AI, eg, machine- and deep learning. There is a critical role for HEOR eg, to continuously improve the knowledge base that various types of AI draw from by generating high-quality, unbiased inputs for their algorithms and networks, and by advancing the development, use, and evaluation of digital health and AI tools in healthcare and in HEOR teaching methods;
Further increasing diversity and inclusivity in HEOR. ISPOR's gender equality has come a long way since I became a member in 2004. While that journey is not finished, I would build on the learnings and examples from ISPOR and other fields to increase diversity and inclusivity to other aspects of identity across ISPOR members, its leadership, and in HEOR methods and practices.
ISPOR has been the single most important accelerator for my professional development. Serving as your president would be a tremendous honour, allowing me to build on the work of the great ISPOR leaders before me and to pay it forward to the next generation of HEOR experts and leaders around the world.