Highlights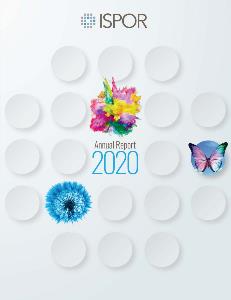 In 2020, ISPOR continued to advance its mission to improve healthcare decisions in the face of the pandemic. The global health economics and outcomes research (HEOR) community—ISPOR's members—make a vital difference in healthcare. The COVID-19 crisis has highlighted how essential the contribution of the HEOR community is to addressing healthcare's challenges. In 2020, ISPOR:
Responded to the Pandemic Crisis
The Society, responded swiftly and decisively to the COVID-19 crisis by rapidly pivoting to triage initiatives and activities, transition in-person conferences and events to virtual, and transform itself by planning to move ISPOR through and beyond the pandemic.
Implemented Conferences and Events Virtually
ISPOR implemented its planned conferences, summits, and other events virtually, including ISPOR 2020, ISPOR Asia Pacific 2020, ISPOR-FDA Summit 2020, ISPOR Payer Summit 2020, ISPOR Europe 2020, and the ISPOR Short Course Program, while educational and webinar offerings were expanded tenfold—all in response to the pandemic.
Published Its Journals
The Society continued to publish its journals, Value in Health and Value in Health Regional Issues, in addition to its HEOR magazine, Value & Outcomes Spotlight. It also published its Top 10 HEOR Trends report.
Executed on its Strategic Plan Update 2024
ISPOR executed a number of key strategic responses stemming from its Strategic Plan Update 2024:
The Science Strategy was developed and refined
The Digital Product Transformation Initiative was established
The launch of a number of pandemic-focused offerings, including a COVID-19 News page, a COVID-19 Member Community, a series of webinars, and hundreds of related conference sessions and posters
The first-ever Payer Summit was held
The Real-World Evidence Transparency Initiative continued its work and published a new paper
Major initiatives related to health technology assessment, payer engagement, and patient engagement advanced
Significant improvements in ISPOR conferences' speaker diversity were achieved

Published 8 new Good Practices Reports and other ISPOR Reports
Organized many virtual events, such as roundtables, as well as countless member group meetings
Continued work by ISPOR global networks and member groups, making significant strides in contributing to ISPOR's mission

ISPOR acknowledges and thanks all of its members and the diverse group of stakeholders who have helped achieve many important milestones over the past year.
Download the full annual report (below) to read the story of ISPOR and its members who contribute to the science of HEOR and help to improve healthcare decisions.
Past Annual Reports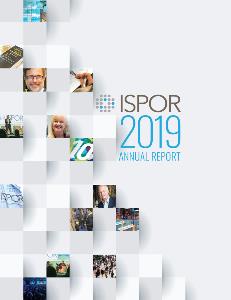 Past Annual Reports