Award Background
The ISPOR Award for Value in Health Paper of the Year was established in 2011 to promote quality research, originality, and utility in healthcare decisions for articles published in Value in Health.

The award is given to the best paper published in Value in Health (hard copy) in the previous calendar year. The paper should represent a major contribution to the field of health economics and outcomes research [including clinical, economic, and patient-reported (health related quality of life) outcomes] or its use in healthcare decision making including original research, development of new methods, health policy analysis, and reviews. Papers such as editorials, decision-maker commentaries, letters, point/counter-points, and scientific reports are excluded for consideration for this award.
A candidate may only be nominated for 1 major ISPOR award in a year.
The award is selected by the Value in Health Editorial Board. Papers considered shall be from the preceding 12 months prior to the award year. Each of the Value in Health Associate Editors will nominate the best paper from those for which they have acted as Associate Editor. The Associate Editors and Editors-in-Chief will then select the best paper from this shortlist. The nominee is then forwarded to the ISPOR Board of Directors for approval. If the paper selected has also been selected as a recipient of an ISPOR Research Excellence Award, and if the Awards Committee feels that this should be avoided, the Value in Health Co-Editors-in-Chief can be instructed to consult the Chairs of the ISPOR Research Excellence Awards Committee before confirming of the selection. The corresponding author on the best paper of the year is given the award.
The award is presented at the ISPOR conference by the Co-Editors-in-Chief to the corresponding author of the paper. The award consists of a plaque, complimentary ISPOR conference registration, roundtrip air fare (coach), hotel, meal and other travel expenses for 2 days, based upon current ISPOR travel reimbursement policies. A recipient may choose to receive the award at the ISPOR Europe conference if he or she is not able to attend the ISPOR conference.
Following is the selection process timeline:
December:
Final issue of Value in Health published prior to year awarded.
January/February:
An email message is sent to all Value in Health Co-Editors requesting a shortlist of papers, for which they were assigned as Co-Editors, for consideration of the award.
The Co-Editors and Co-Editors-in-Chief meet via either teleconference and/or email vote to discuss, evaluate nominations, and determine the recipient. Subsequent teleconferences and/or email votes may be held if necessary.
March:
The nominee is forwarded to the ISPOR Board of Directors for approval.
The Co-Editors-in-Chief inform the recipient. A letter from ISPOR President is sent to the recipient informing them of their selection and inviting them to attend the ISPOR conference or ISPOR Europe conference to receive the award.
Value in Health Paper of the Year Award Recipients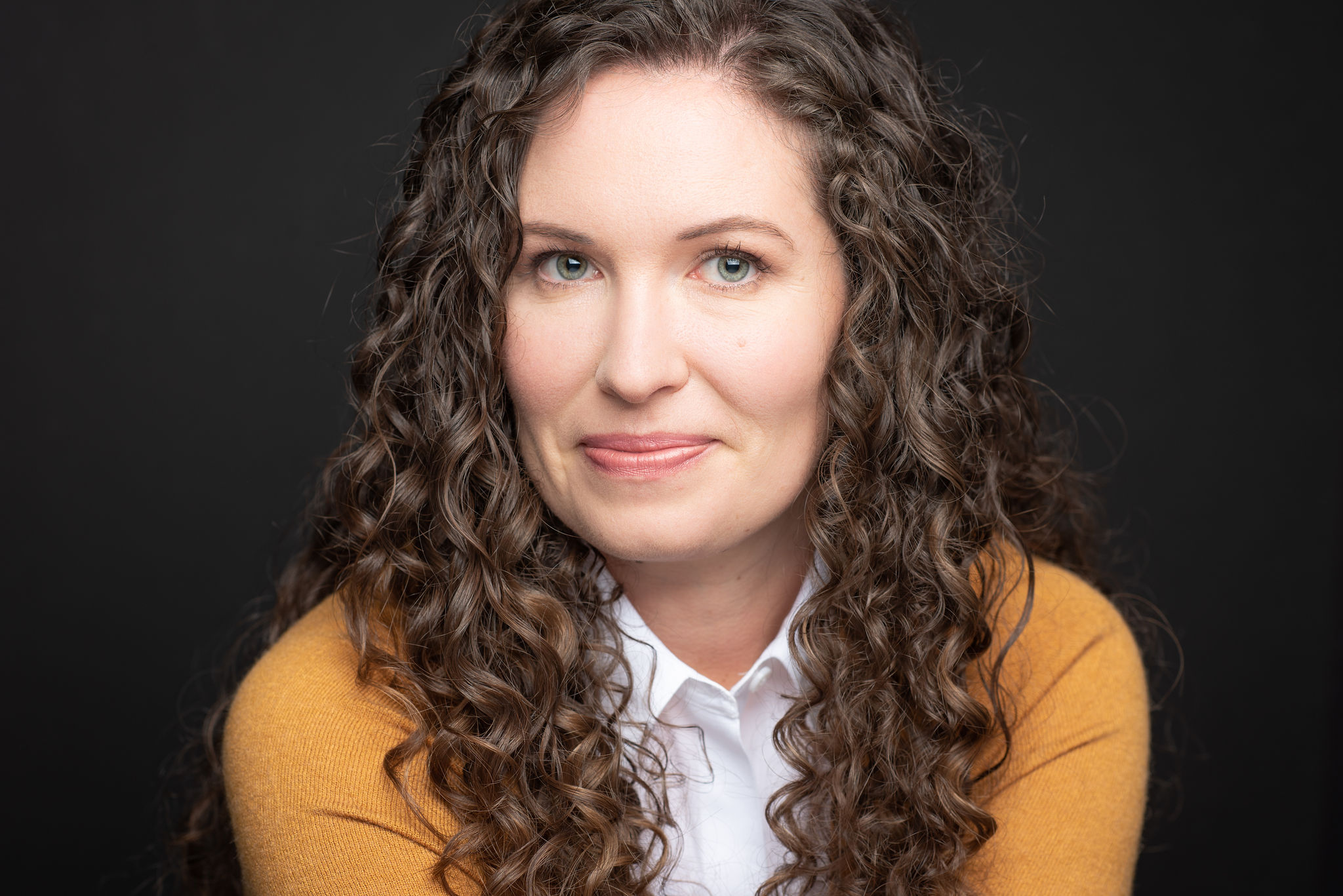 Partner & CEO, Curta, Seattle, WA, USA
2022 - Lisa Bloudek, PharmD
For the paper, "Are Drugs Priced in Accordance With Value? A Comparison of Value-Based and Net Prices Using Institute for Clinical and Economic Review Reports," Value in Health
Lisa Bloudek completed her Doctor of Pharmacy at the University of Washington (UW) School of Pharmacy (2009) and her Master of Science from the UW Comparative Health Outcomes, Policy, and Economics (CHOICE) Institute (2010). She is currently partner and CEO at Curta. Lisa established her health economics and outcomes research (HEOR) career in the global HEOR group at Allergan supporting the global launch of BOTOX for chronic migraine. Prior to founding Curta, Lisa gained experience in numerous varied research projects and developed economic modeling expertise as a member of the modeling team for an established HEOR consulting firm. She previously held an appointment as senior research scientist at the CHOICE Institute to conduct cost effectiveness evaluations for the Institute for Clinical and Economic Review (ICER). She was honored in 2022 as one of Seattle's 40 Under 40 by the Puget Sound Business Journal.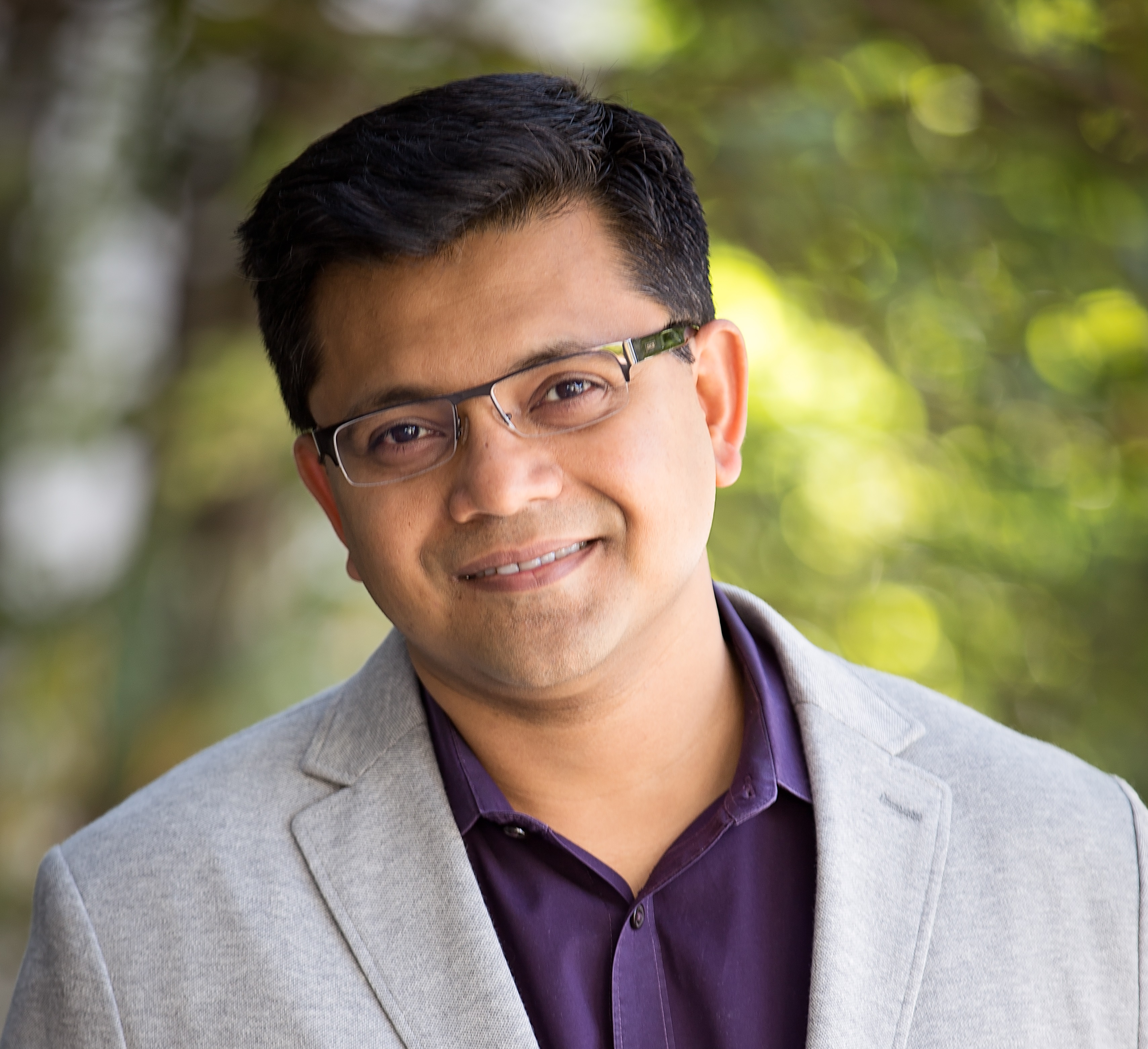 Professor and Stergachis Family Endowed Director, The CHOICE Institute, University of Washington, Seattle, WA, USA
For the paper, "Health Years in Total: A New Health Objective Function for Cost- Effectiveness Analysis," Value in Health
Anirban Basu is a Professor of Health Economics and the Stergachis Family Endowed Director of The CHOICE Institute at the University of Washington, Seattle with joint appointments in Health Services and Economics. He is a Research Associate at the US National Bureau of Economic Research, and an elected Fellow at the American Statistical Association. His work sits at the intersection of microeconomics, statistics, and health policy. His research focuses on understanding the economic value of health care using applied economic theory, comparative and cost-effectiveness analyses, causal inference methods, program evaluation, and outcomes research. He served on the 2nd Panel on Cost-effectiveness Analysis in Health and Medicine and serves on the Editorial Advisory Board for Value in Health Journal. He received his MS in Biostatistics from UNC-Chapel Hill and a PhD in Public Policy Studies from the University of Chicago. Further details at www.anirbanbasu.org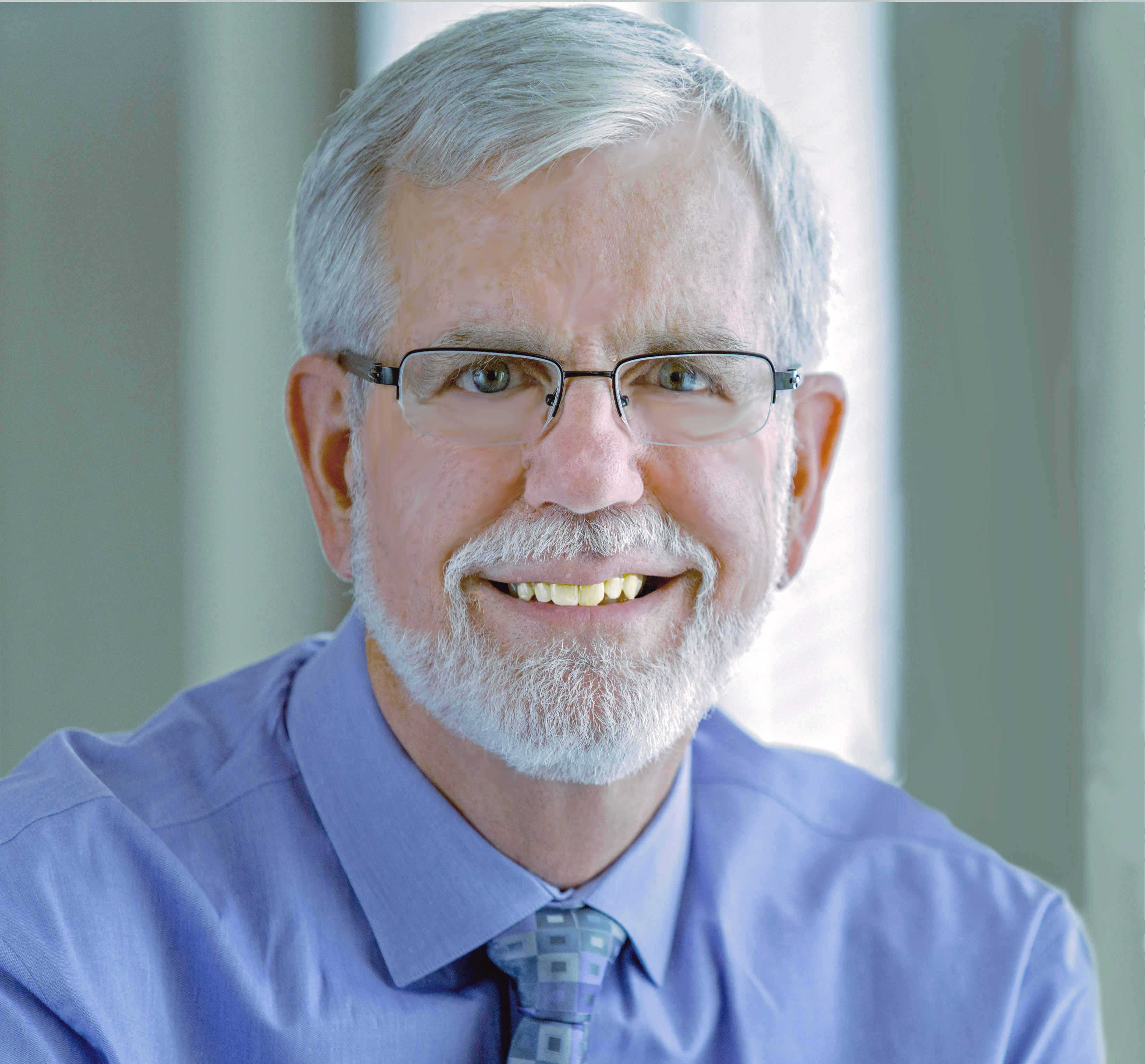 Professor in Medicine, Department of Population Health Sciences and Duke Clinical Research Institute Duke University School of Medicine, Durham, NC, USA
2020 - F. Reed Johnson, PhD
For the paper, "Comparing the Noncomparable: The Need for Equivalence Measures That Make Sense in Health-Economic Evaluations," Value in Health
Dr. Johnson has over 45 years of academic and research experience in health and environmental economics. He has served on the faculties of universities in the United States, Canada, and Sweden, as Distinguished Fellow at Research Triangle Institute, and currently is Professor in Medicine in the Department of Population Health Sciences and the Duke Clinical Research Institute, Duke University School of Medicine. As a staff economist in the U.S. Environmental Protection Agency's environmental economics research program in the 1980s, he helped pioneer development of stated-preference techniques for non-market valuation. He subsequently extended these methods to quantify patient preferences for health outcomes. He led the first FDA-sponsored study to quantify patients' willingness to accept benefit-risk tradeoffs for new health technologies. His current research involves estimating general time equivalences among health states and patients' willingness to accept side-effect risks in return for therapeutic benefits. In 2018 he received the Donabedian Outcomes Research Lifetime Achievement Award.

University of Sheffield, Sheffield, England, UK
2019 - Mónica Hérnandez, MSc, PhD
For the paper, "EQ-5D-5L versus EQ-5D-3L: The Impact on Cost Effectiveness in the United Kingdom," Value in Health 2018;21(1):49-56.
Mónica Hernández, PhD, MSc, BSc, is Reader in Health Econometrics at the University of Sheffield, UK and an adjunct associate professor at Aalborg University, Denmark. In 2003, she received her PhD in Economics from the University of Leicester, where she had previously obtained an MSc in Economics with distinction and a First-Class Honors BSc. Dr Hernández specializes in the development and application of statistical and econometric methods to suit policy questions in diverse areas such as alcohol and public health, the use of observational data in HTA, and the take-up of means tested benefits. Her recent research has focussed on various aspects of modelling health state utility data, particularly in the field of mapping. She is a member of the NICE Decision Support Unit and the UK Department of Health funded Policy Research Unit in economic evaluation.

Centre for Health Economics, University of York, York, UK
2018 - Richard Cookson, PhD
For the paper, "When Future Using Cost-Effectiveness Analysis to Address Health Equity Concerns", Value in Health 2017;20(2):206-212.

Richard Cookson, PhD, is a professor and NIHR Senior Research Fellow at the Centre for Health Economics, University of York. Richard has helped to pioneer "equity-informative" methods of evaluation and monitoring that quantify who gains and losses from health policy decisions. He has helped to develop methods of distributional cost-effectiveness analysis; methods of health equity monitoring for healthcare quality assurance; and methods for investigating public concern for reducing health inequality. He co-chaired the economics sub-group for the WHO review of health inequality in Europe from 2010-12, served on NICE advisory committees from 2002-9, and was seconded to the UK Prime Minister's Delivery Unit in 2010. He is currently an honorary public health academic for Public Health England and member of the NHS Advisory Committee for Resource Allocation.

Maastricht University, Netherlands
2017 - Sabine E. Grimm, PhD
For the paper, When Future Change Matters: Modeling Future Price and Diffusion in Health Technology Assessments of Medical Devices, Value in Health 2016;19:720-726.
Sabine Grimm, PhD, is a researcher at Maastricht University in the Netherlands. In her current role, she is involved in different health technology assessment (HTA) research projects, amongst others for the British National Institute of Health and Care Excellence (NICE). Previously, she worked at the University of Sheffield, United Kingdom, where she led and contributed to various methodological projects for the NICE Decision Support Unit. Sabine holds a PhD in Health Economics and Decision Science from the University of Sheffield, and an MSc in Health Economics from City University London. Prior to her career in health economics, she held various positions within the private sector in South East Asia and Germany. Sabine has a keen interest in the development of health economic methods to address decision uncertainty, set research priorities, and incorporate technology implementation considerations in HTA.

University of North Carolina, Chapel Hill, NC, USA
2016 - Ethan Basch, MD, MSc
For the paper, "Methods for Developing Patient-Reported Outcome-Based Performance Measures (PRO-PMs)", Value in Health 2015;18:493-504.
Dr. Basch is a medical oncologist and health services researcher. His clinical expertise is prostate cancer, and his research focus includes patient-reported outcomes (PROs), comparative effectiveness, and quality-of-care assessment. His group determined that clinicians miss up to half of patients' symptoms during clinical trials and in routine practice, and that PROs can fill that gap. He is a federally appointed member of the Methodology Committee of the Patient-Centered Outcomes Research Institute (PCORI), a member of the Board of Scientific Advisors of the National Cancer Institute, and an Associate Editor of JAMA. He leads the Cancer Outcomes Research Program at the University of North Carolina.

Assistant Professor of Quantitative Analysis, Erasmus University, Institute for Health Policy & Management, Rotterdam, The Netherlands
2015 - Lucas M.A Goossens, PhD
For the paper, "Should I Stay or Should I Go Home? A Latent Class Analysis of a Discrete Choice Experiment on Hospital-At-Home", Value in Health 2014;17:588-596.
Lucas Goossens is an Assistant Professor of Quantitative Analysis at the institute of Health Policy and Management (iBMG) and the institute for Medical Technology Assessment (iMTA) of Erasmus University Rotterdam in the Netherlands.
His research is centered around economic evaluations in healthcare and broader epidemiological studies. He has published in health economic, medical, and epidemiological journals on topics such as interventions in pulmonary diseases, patient preferences, hospital-at-home schemes, and medication adherence. He has a special interest in innovative epidemiological considerations and statistical methods in economic evaluations, medical trials and epidemiological studies, including discrete choice experiments.
He holds a PhD and MSC in health economics and an MA in History. Before he became a health scientist, he worked as a political journalist, specialized in fiscal, economic, and healthcare policy. He currently serves as the Director of the Research Master program of iBMG and the Netherlands Institute for Health Sciences.

Assistant Professor, Center for the Evaluation of Value and Risk in Health, Institute for Clinical Research and Health Policy Studies at Tufts Medical Center, Boston, MA, USA
2014 - James D. Chambers, MPharm, MSc, PhD
James Chambers is an Assistant Professor in the Center for the Evaluation of Value and Risk in Health (CEVR), in the Institute for Clinical Research and Health Policy Studies at Tufts Medical Center. He leads and works on projects associated with achieving value for money from the use of medical technology in the US health care system. James also helps maintain the Tufts Medical Center Medicare National Coverage Decisions (NCD) database. James graduated from Queens University in Belfast with an MPharm degree and previously worked as a pharmacist in the UK and Ireland. He also obtained an MSc from the University of York and PhD from the Health Economics Research Group (HERG) at Brunel University, both in Health Economics. James' research interests include what factors influence coverage and reimbursement policy for medical technology, the use, and potential value, of cost-effectiveness in the U.S. health care system, and innovation.
2013
Anna Teytelman, PhD
Software Engineer, Google, Inc, New York, NY, USA
2012
Nicola J. Cooper, PhD
Department of Health Sciences, University of Leicester, Leicester, UK
2011
Anthony. E. Ades, PhD
Professor of Public Health Science, University of Bristol, UK