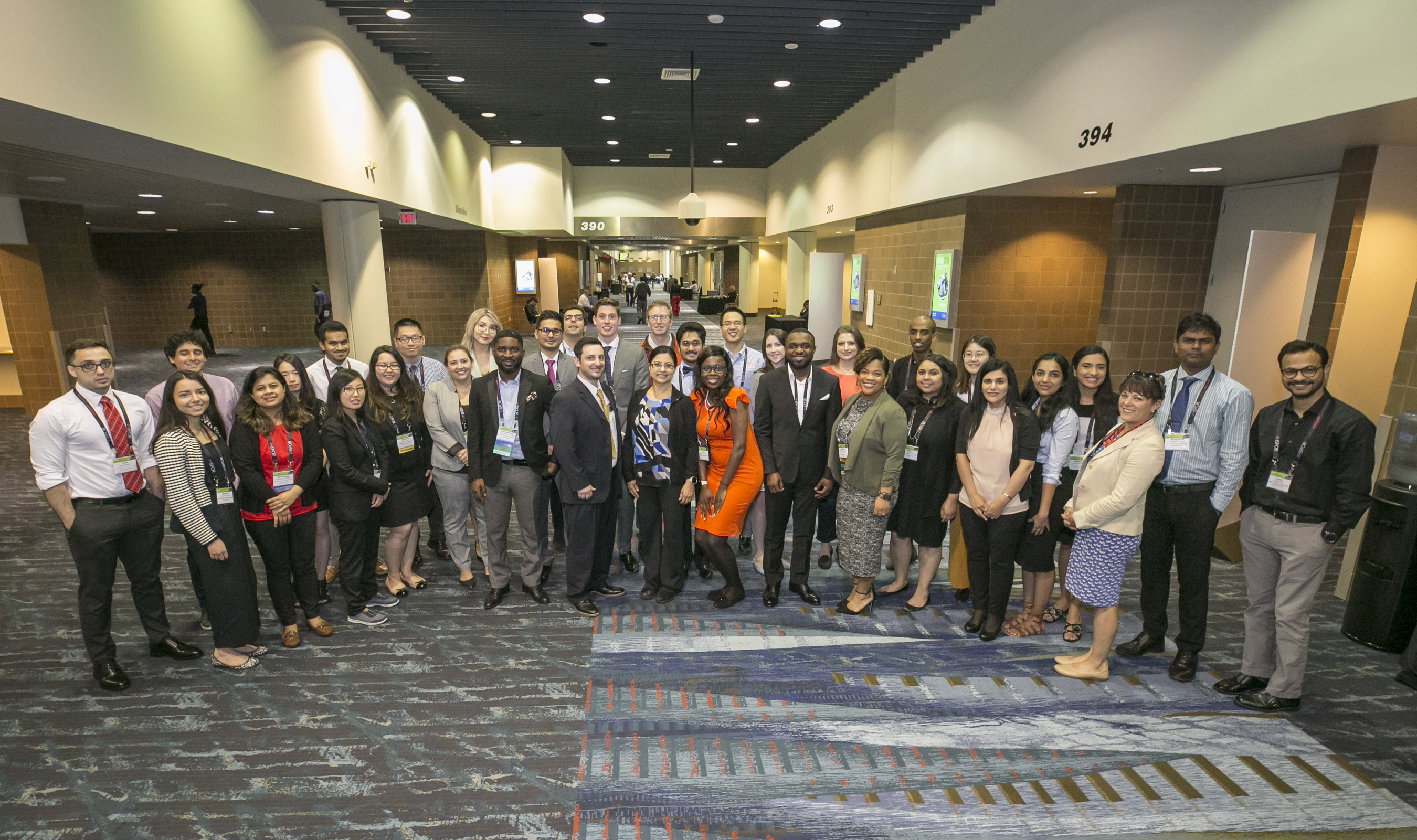 About the ISPOR Student Network
All ISPOR members who are students belong to the Student Network—an engaged collection of PhD, masters, PharmD, and other HEOR-related disciplines. With 1000+ individual members and 2000 chapter members from around the world, the Student Network represents more than 70 countries.

The Network's students are united by similar interests and passion for excellence in research. Most student members belong to a local chapter based at, or near, their university. Currently there are more than 140 ISPOR Student Chapters representing 30+ countries.

The ISPOR Student Network also provides for leadership opportunities in the form of volunteer roles: student network chair, 4 student committees, 3 regional leads, and the student internship/fellowship subcommittee of the Faculty Advisor Council's Professional Development Focus Group.
Student Member Benefits
Meet and connect with other PhD, masters, and PharmD students studying health economics and outcomes research (HEOR) related curriculum at Universities around the world.
Find experienced mentors in HEOR.
Invitations to customized student educational webinars, educational webinars, and professional development webinars.
Access to the HEOR Learning Lab
Eligible to apply for Grant opportunities:
Professional development, knowledge sharing, and leadership opportunities including:
Annual competition and awards for participation in Student Network Activities: (Student Research Competition, Outstanding Student Chapters, Outstanding LMIC Student Chapters, Best New Student Chapter, Best New LMIC Student Chapter, Best Chapter Collaborations, Student Complimentary Registration Awards, and Student Recruitment Campaigns).
Full access to ISPOR publications:
Access to the ISPOR Global Internship and Fellowship Directory.
Access to the ISPOR HEOR Career Center.
Access to the Competency Assessment Framework.
Discounts on ISPOR conference and short course registrations.
Mentors in health economics and outcomes research
Discounts on conferences, professional development, books
Help finding a job, internship, or fellowship on the ISPOR Career Center
Graduating Soon?
---
ISPOR is the leading scientific and educational organization for health economics and outcomes research (HEOR) professionals globally and the Career Center offers the ideal platform for candidates seeking the next step in their career.

The New Professional Network was formed to provide content that is specifically tailored to recently graduated HEOR professionals who possess 3 years or less of experience. The membership is open to former ISPOR student members, after they complete their studies, and any new members who join that meet the eligibility of being 3 years or less removed from their most recent academic program. For questions about eligibility email us here.