Multistakeholder Membership
ISPOR believes that by including a wide variety of stakeholder viewpoints, the Society can advance the science and increase the understanding and application of health economics and outcomes research (HEOR) methods to improve healthcare decisions. As a global resource of unbiased information and as a catalyst for innovation in the HEOR field, the Society's membership includes more than 19,000 individual and chapter members from 110+ countries worldwide, including researchers and academicians, assessors and regulators, payers and policy makers, the life sciences industry, healthcare providers, and patient engagement organizations.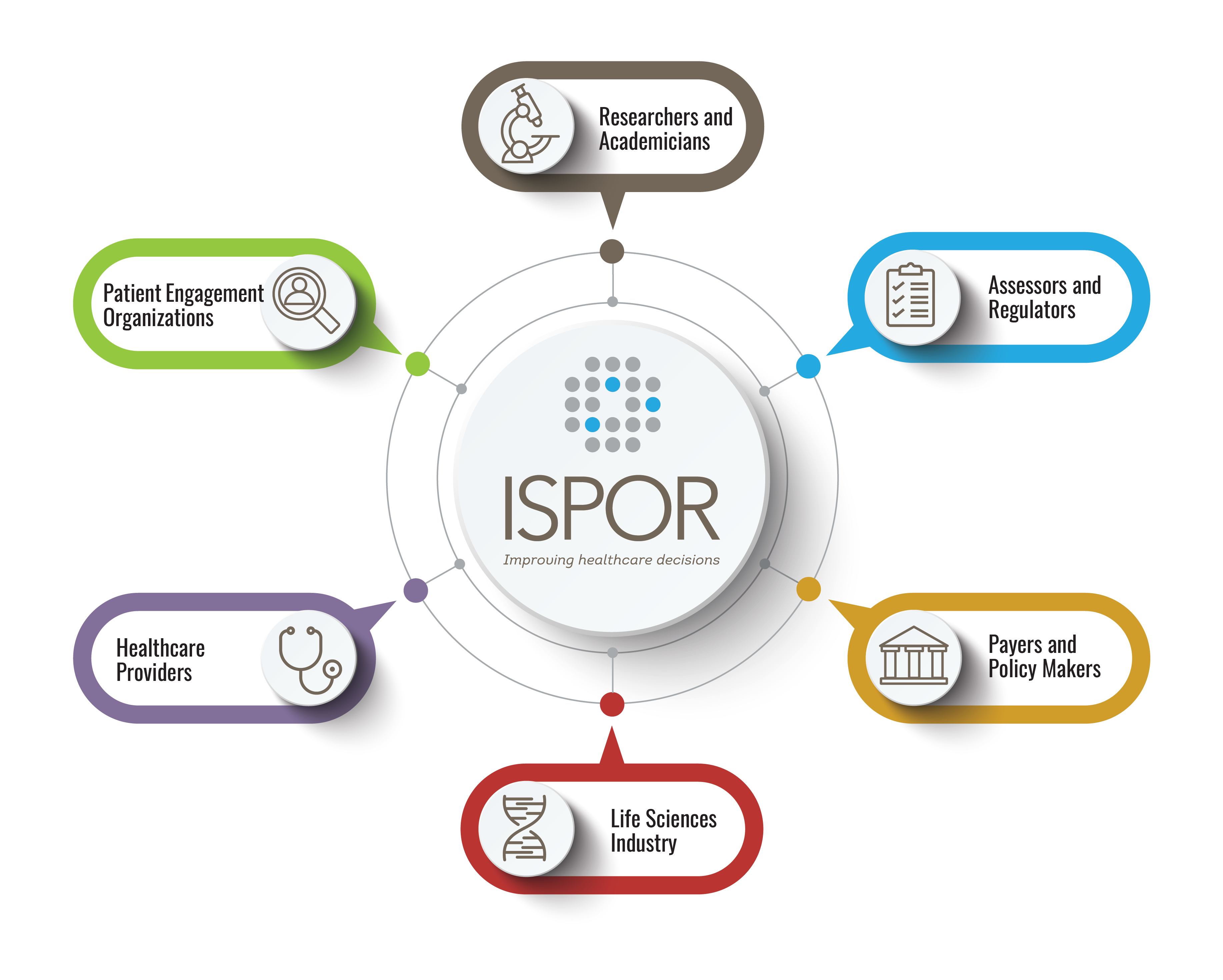 ISPOR Members Are the Global HEOR Community
For more than 25 years, ISPOR has been connecting and collaborating with international stakeholders who share a common goal: to improve healthcare decisions. ISPOR members lead the field in advancing the science that informs healthcare decisions.
Not Yet an ISPOR Member?
Become a Member of the Global HEOR Community.
ISPOR Members—By the Numbers
As the field of HEOR has grown, so too has ISPOR. The Society's membership has expanded from just 240 members at its founding to more than 19,000 individual and chapter members from 110+ countries worldwide.

Global Membership

ISPOR is an international, educational and scientific, member-driven society. Members work in the pharmaceutical, medical device and diagnostic industry, academic or research environment, government, clinical practice or managed care.
Chapter Footprint
ISPOR regional and student chapters span the globe. Regional chapters help advance the Society's mission in their region. Student chapters help to train and develop future leaders in the field.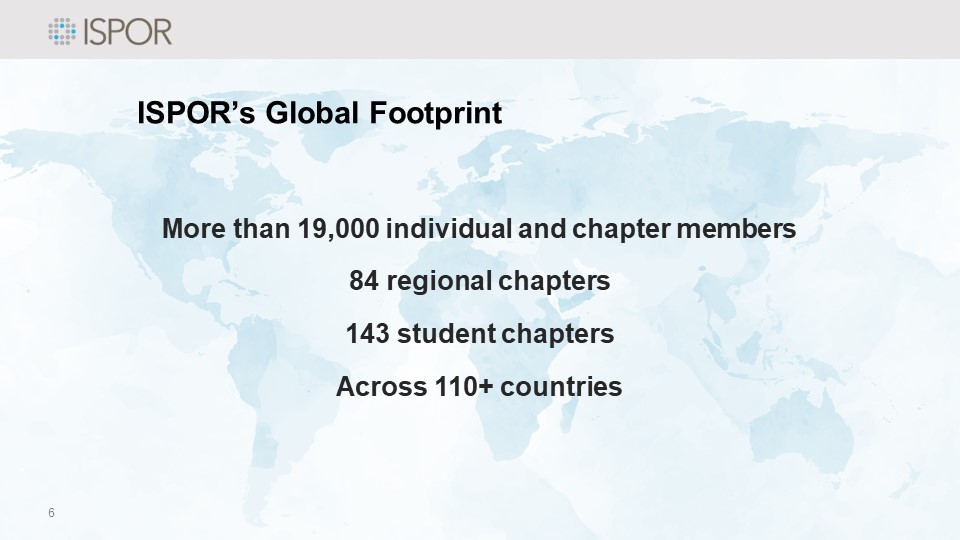 Members' Work Environment
ISPOR's membership represent a broad variety of both healthcare stakeholders and work environments. Members' work environments include academia, research/consulting, government/HTA/nonprofit, pharma/biotech/medical device, healthcare communications, managed care, and students.