ISPOR's Diversity Metrics
ISPOR tracks and reports diversity metrics publicly as part of its commitment to diversity. The following information reflects reporting on the Society's gender diversity through year end 2021.
Board of Directors
ISPOR's Board of Directors is a highly diverse group. The 2021-2022 Board reflects a 50%/50% composition of gender diversity.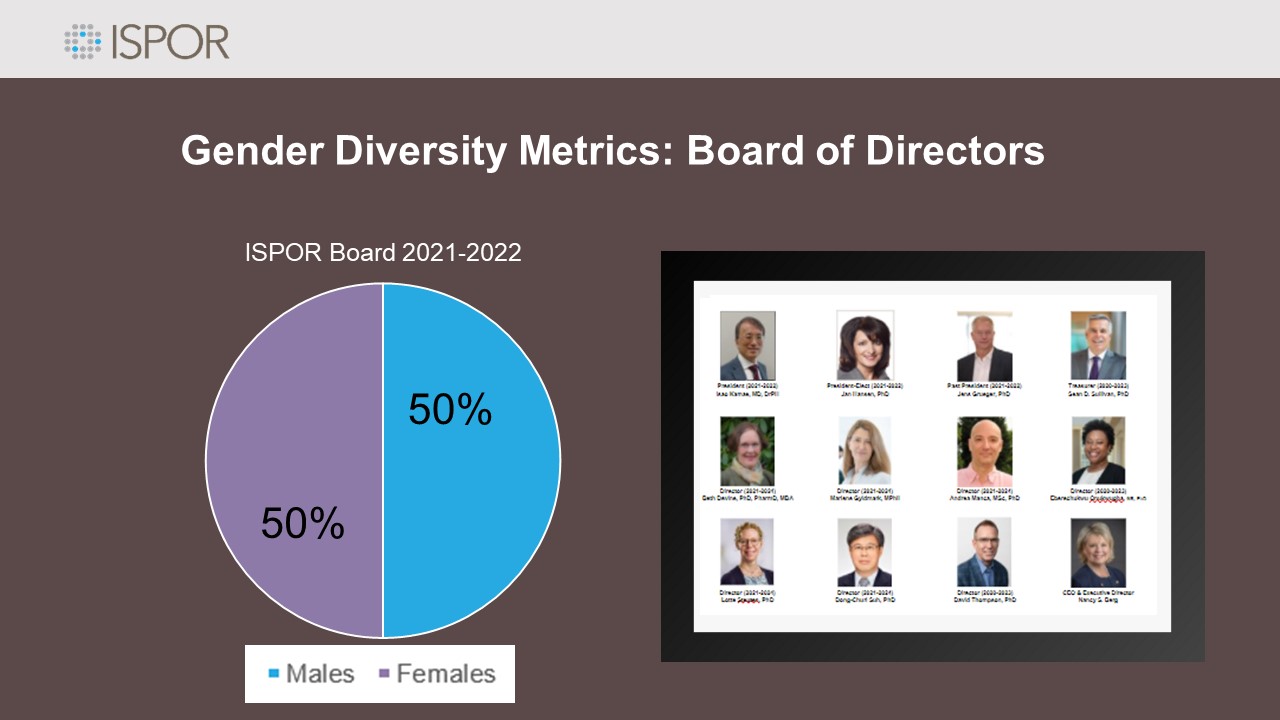 ISPOR Conference Metrics - 2016-2021
ISPOR's commitment to diversity can be seen in the significant improvement in gender diversity at the Society's conferences from 2016 through 2021.
Plenary Speakers - Gender Diversity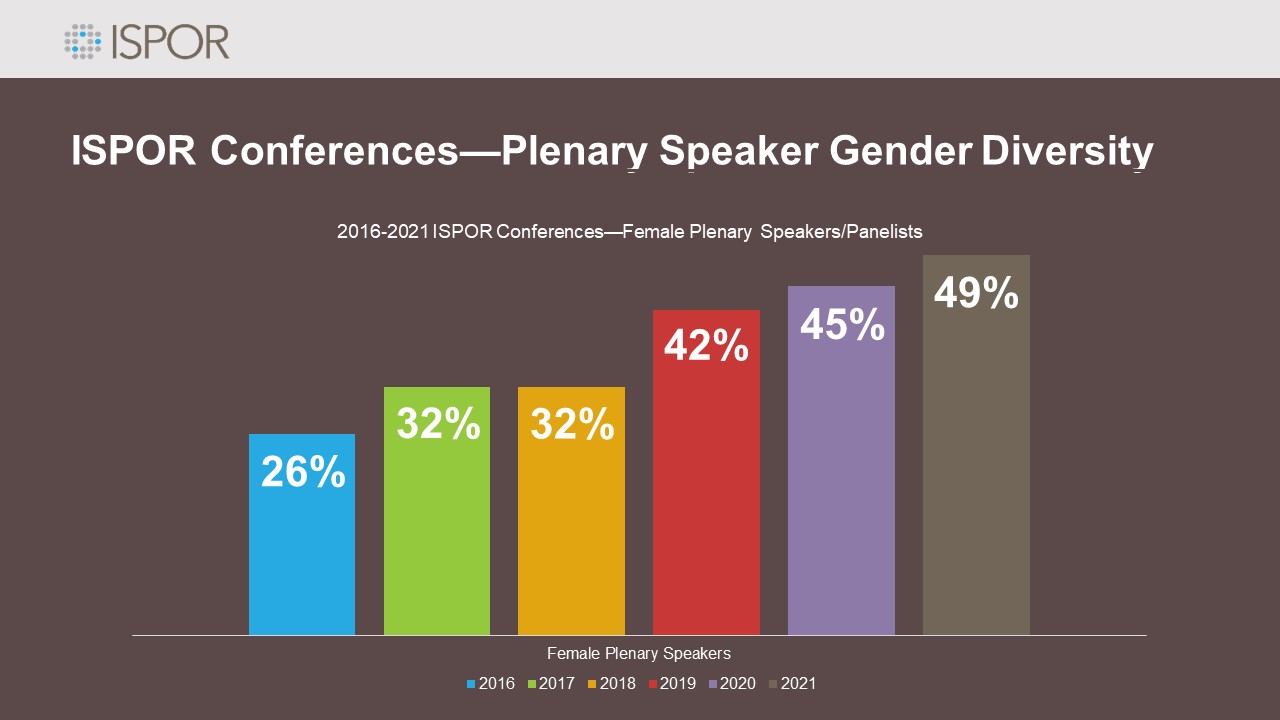 Conference Benchmarks
Several studies serve as helpful benchmarks. As noted below, for global conferences of all types and for medical conferences specifically, approximately 30% of conference speakers are women.
Bizzabo's "Diversity and Inclusion in Events Report"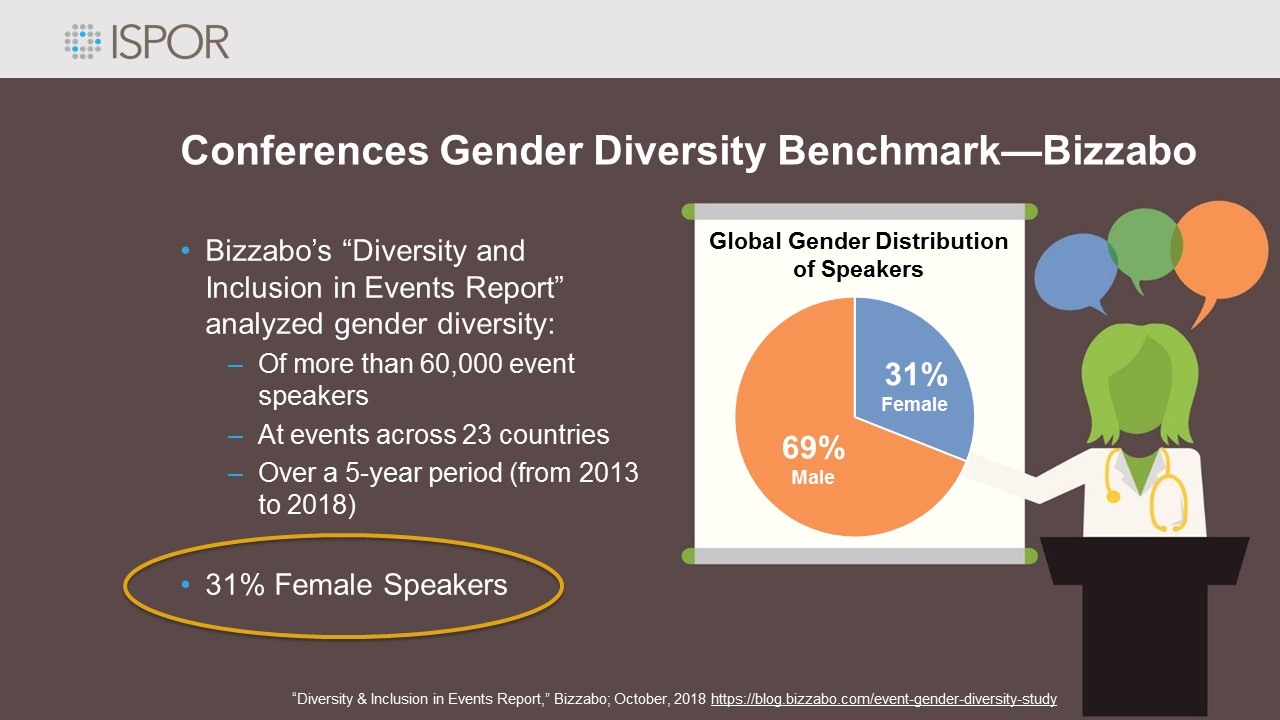 JAMA's "Trends in the Proportion of Female Speakers at Medical Conferences in the United States and Canada"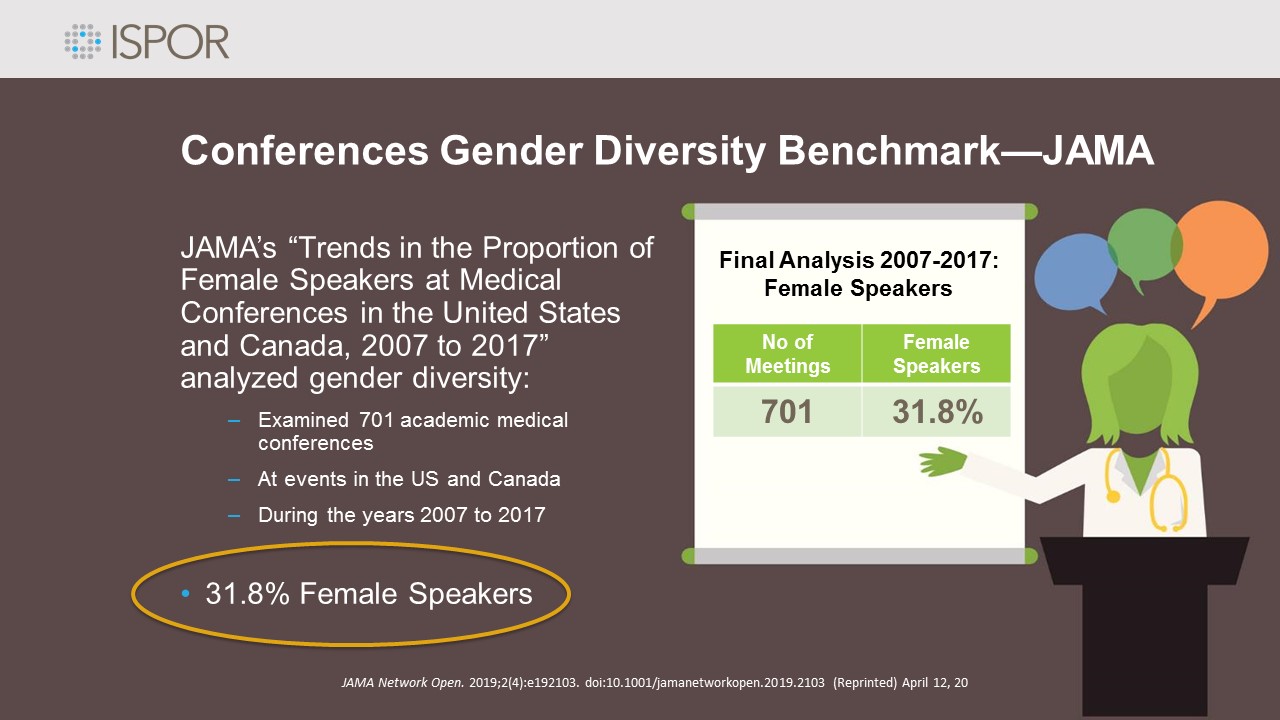 References
Bizzabo's "Diversity and Inclusion in Events Report"
"Diversity & Inclusion in Events Report," Bizzabo; October, 2018 https://blog.bizzabo.com/event-gender-diversity-study
JAMA's "Trends in the Proportion of Female Speakers at Medical Conferences in the United States and Canada"
JAMA Network Open. 2019;2(4):e192103. doi:10.1001/jamanetworkopen.2019.2103 (Reprinted) April 12, 2019