Value & Outcomes Spotlight is a bimonthly publication for the global health economics and outcomes research (HEOR) community. The HEOR news magazine provides feature articles on timely HEOR topics, methodological and health policy articles, as well as updates from ISPOR leadership and news from around the world.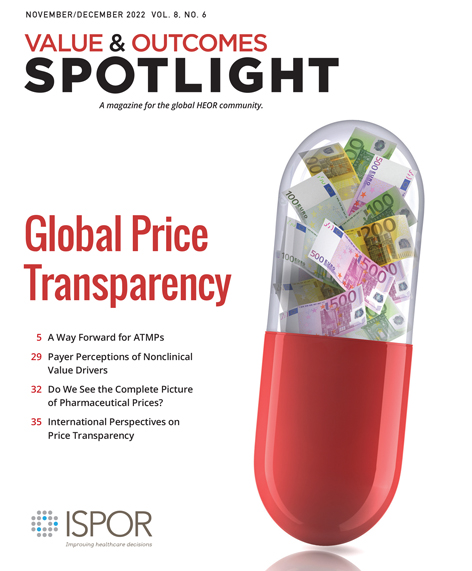 LATEST ISSUE
When it comes to creating more equitable access for new and innovating medicines, experts generally agree that it would be more useful to establish a pharmaceutical's true value in different settings, rather than exposing its price.
Advertise in Value & Outcomes Spotlight
Information on advertising opportunities in Value & Outcomes Spotlight can be found here or contact us to find out more.