Value & Outcomes Spotlight is a bimonthly publication for the global health economics and outcomes research (HEOR) community. The HEOR news magazine provides feature articles on timely HEOR topics, methodological and health policy articles, as well as updates from ISPOR leadership and news from around the world.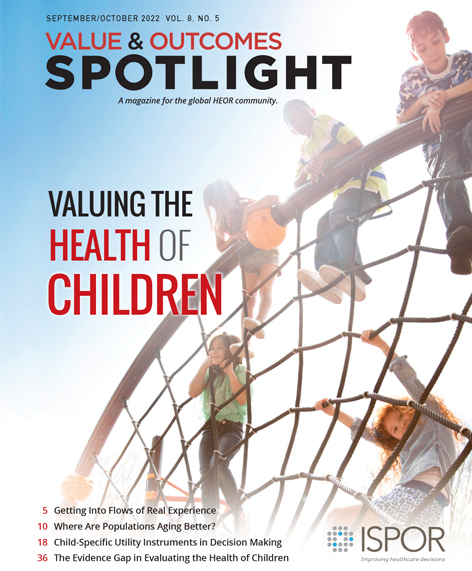 LATEST ISSUE
Ask the average person on the street about what is the value of a child's life and the automatic reply might be, "Children are priceless." But health economists and policy makers can't think this way when the health system they administer has a finite amount of money and they need to provide universal care. With the advancement of expensive therapies for treating rare diseases in children, there is a pressing need to figure out how to appropriately measure the quality of life in children and the true value of these therapies.
Advertise in Value & Outcomes Spotlight
Information on advertising opportunities in Value & Outcomes Spotlight can be found here or contact us to find out more.