Value & Outcomes Spotlight is a bimonthly publication for the global health economics and outcomes research (HEOR) community. The HEOR news magazine provides feature articles on timely HEOR topics, methodological and health policy articles, as well as updates from ISPOR leadership and news from around the world.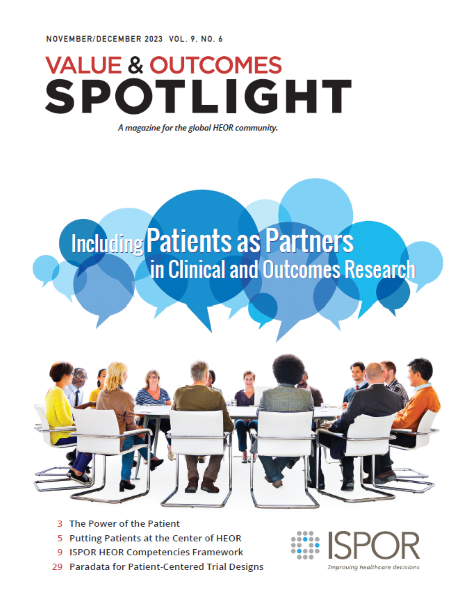 LATEST ISSUE
Patient centricity is a relatively new perspective. Patient-centered healthcare is "respectful of and responsive to individual patient preferences, needs, and values in context of their own social worlds. Patient centeredness is created by engaging, informing, and actively listening to people with chronic conditions at every point of contact."
Advertise in Value & Outcomes Spotlight
Information on advertising opportunities in Value & Outcomes Spotlight can be found here or contact us to find out more.