Value & Outcomes Spotlight is a bimonthly publication for the global health economics and outcomes research (HEOR) community. The HEOR news magazine provides feature articles on timely HEOR topics, methodological and health policy articles, as well as updates from ISPOR leadership and news from around the world.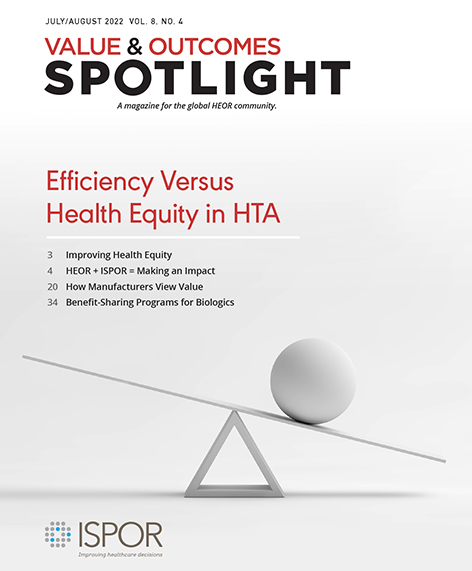 LATEST ISSUE
HTAs are used globally to inform policy makers and assist them with healthcare resource allocation decisions. However, considering efficiency alone has a potential to negatively affect fairness, or equity, in terms of healthcare resource distribution.
Advertise in Value & Outcomes Spotlight
Information on advertising opportunities in Value & Outcomes Spotlight can be found here or contact us to find out more.