Women in HEOR Member Survey
The Women in Health Economics and Outcomes Research (HEOR) membership survey was conducted and analyzed in November 2018 to gain feedback that will guide the initiative forward.
Key Finding—Mentors and Sponsors Are Needed
A significant need exists for mentors (career advisers) and sponsors* (career advocates/champions) for women in HEOR. Lack of mentors and role models was noted as the #1 career barrier by survey respondents. Additionally, more than half (51.8%) of all respondents have neither a mentor or a sponsor.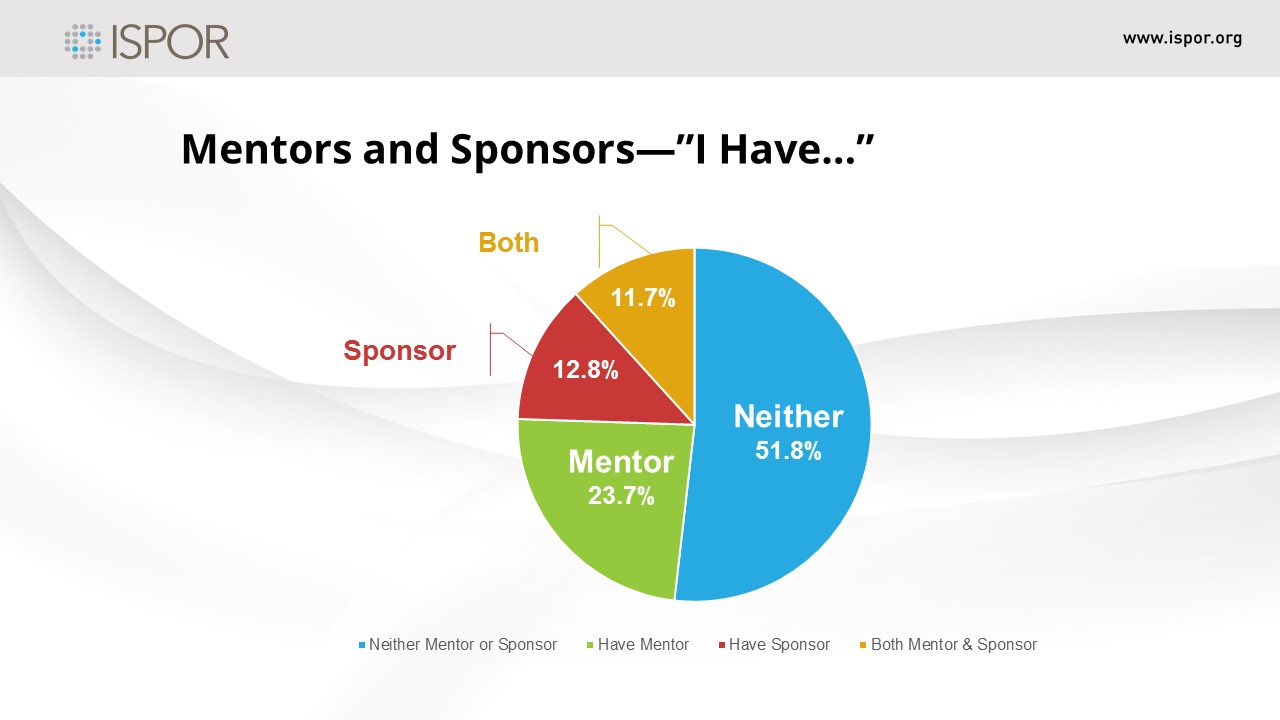 What Is Needed?
The survey uncovered a number of interesting beliefs on what is needed to support the advancement of women in the field.
The Support of Men
More than a third (33.16%) strongly agreed that it is important for men to support the effort
Organizational Support
More than a third (31.87%) strongly agreed that there is a need for organizational support

How Do Women's Challenges Compare to Men's?
Respondents felt that women faced different challenges than men in the field.
Professional Challenges
Almost a third (27.20%) strongly disagreed with the statement, "Women have the same professional challenges as men."
Professional "Treatment"
Additionally, nearly a third (29.27%) strongly disagreed with the statement, "Women are treated the same as men professionally."
Education/Career Development
The survey identified a number of educational/career development topics of interest to respondents. Educational formats of interest included webinars, podcasts, and live events at ISPOR conferences.
Top Topics of Interest
Influence/Persuasion (74%)
Negotiation Skills (69%)
Leadership Skills (67%)
Managing Conflict (59%)
How to Lead a Team (56%)
Executive Presence (54%)
Presentation Skills for Scientists (52%)
Communication/Storytelling (49%)
Building Your Personal Brand (46%)
Emotional Intelligence (46%)