What Is HEOR?
Interest in the field of health economics and outcomes research (HEOR) has grown exponentially as governments and other payers grapple with how to provide the best possible health outcomes at affordable costs. At ISPOR, we believe that every healthcare decision should be informed by the best scientific research derived from rigorous, proven methodologies. Toward that goal, the Society's mission is to promote HEOR excellence to improve decision making for health globally.

In today's world, healthcare decision makers across the globe are often faced with the need to select therapeutic "interventions" from multiple treatment options, including biopharmaceuticals, medical devices, and healthcare services. However, the benefits and costs of these interventions can range dramatically and the benefits can be economic, clinical, both, or may include hard to measure costs or benefits the patient experiences directly. Health economics and outcomes research (HEOR) can help healthcare decision makers—including clinicians, governments, payers, health ministries, patients, and more—to adequately compare and choose among the available options.

HEOR Defined
What Is Health Economics and Outcomes Research (HEOR)?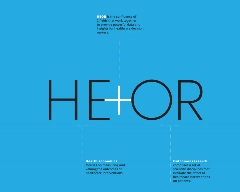 Health economics focuses on measuring and valuing the outcomes of healthcare interventions.
Outcomes research comprises a set of scientific disciplines that evaluate the effect of healthcare interventions on patients.
Health economics and outcomes research (HEOR) is the confluence of 2 fields that work together to provide powerful data and insights for healthcare decision makers.
Top 10 HEOR Trends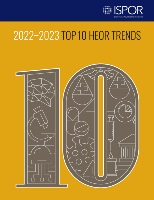 ISPOR continues to conduct horizon scanning and monitor the trends that affect healthcare decision making around the globe. The "2022-2023 ISPOR Top 10 HEOR Trends" report marks the fourth publication of the Society's trends report that is now a biennial publication.
HEOR and ISPOR
During ISPOR's 25+ year history, the Society has become the leading source for scientific conferences, peer-reviewed and MEDLINE®-indexed publications, good practices guidance, education, collaboration, and tools/resources in the field of health economics and outcomes research. Learn more about how ISPOR contributes to the global HEOR community:
The Future of HE+OR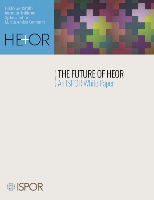 The healthcare ecosystem is under immense pressures around the globe. This ISPOR White Paper examines the future of health economics and outcomes research (HEOR), exploring the impact that HEOR and ISPOR will have on healthcare systems and the multistakeholder community.
About Real-World Evidence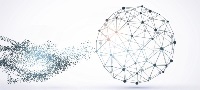 Real-world data and real-world evidence (RWE) offer the potential to help inform and potentially improve healthcare decisions. ISPOR's "About RWE" webpage provides an overview of this important topic and resources to better understand how it can help inform healthcare decision making. ISPOR's RWE Strategic Initiative contributes to establish international standards and foster transparency in RWE research.
Clinical Outcomes
Epidemiology and Public Health
Economic Evaluation
Health Policy and Regulatory
Health Technology Assessment
Health Service Delivery and Process of Care
Medical Technologies
Patient-Centered Research
Real-World Data and Information Systems
Specialized Treatment Areas
Specific Diseases and Conditions
Study Approaches
Methodological and Statistical Research
Organizational Practices
Subscribe to HEOR News and Events
Connect with the global community of healthcare stakeholders and stay informed on the latest and greatest happenings in the world of HEOR.