ISPOR Conferences
Use of Real-World Endpoints to Drive Next-Generation Healthcare
Aakash Bipin Gandhi, BPharm, Department of Pharmaceutical Health Services Research, University of Maryland, Baltimore, MD, USA; Vasco Pontinha, MPharm, MA, Department of Pharmacotherapy and Health Outcomes, Virginia Commonwealth University School of Pharmacy, Richmond, VA, USA
The growth, availability, and use of real-world data (RWD) hold great promise for the future of healthcare decision making, including the approval and reimbursement of novel drugs. However, there are several challenges associated with the use of RWD for improving patient outcomes. In this session moderated by Dr John CW Lim, MD, MSc, SM, Centre of Regulatory Excellence, Duke-NUS Medical School, Singapore, the panelists focused on the current state of RWD data use in the Asia Pacific region and discussed the challenges associated with their development and access. [Figure 1]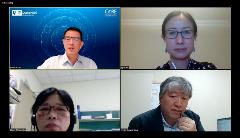 Figure 1: Session Speakers


Validating Real-World Data
There are several sources of RWD, including administrative claims databases, electronic health records, disease registries, health surveys, and wearable devices. However, they need to be curated and standardized before they can be used. Dr Lim reflected that RWD should be meaningful and valid in order to be used by regulatory bodies and healthcare decision makers.
Currently, several regulatory bodies in the Asia Pacific region are developing draft guidelines for the use of RWD in healthcare decision making. Dr Churn-Shiouh Gau, PhD, National Taiwan University, Taipei, Taiwan, mentioned that although the European Union and the United States started to develop these guidelines in 2014, countries such as China only recently released guidelines for the use of RWD by the pharmaceutical industry in 2020. Further, RWD in the Asia Pacific region has limited information on clinical endpoints such as treatment response and progression-free survival that are widely accepted by payers and policy makers for the approval of novel drugs, especially in the oncology space. Dr Jipan Xie, MD, PhD, Analysis Group, Inc, Los Angeles, CA, USA, added that existing sources of RWD in the Asia Pacific region are limited in their clinical utility or linkage to other data sources that can fill in these gaps.


"While there is great optimism regarding the use of RWD for healthcare decision making, there is a need to advance regulatory decision making to ensure timely access to data sources so that they can be used for the improvement of patient outcomes."

- John CW Lim, MD, MSc, SM





Challenges Facing Implementation
Dr Lim stated that due to these limitations, there is a greater focus on improving the interoperability and harmonization of data sources in the Asia Pacific region to ensure that cross-functional research can take place across organizational boundaries and therapeutic areas. However, regulatory challenges ranging from data ownership, governance, and accountability serve as barriers to the successful implementation of these processes. In addition, a variety of technical challenges contribute to the significant time and cost burden involved in the development of high-quality RWD sources. In this highly attended session, a question was asked whether governments should focus on building the infrastructure, or alternatively, regulate data standards and quality. Dr Xie suggested a federated data model, such as the one being developing in Taiwan, as a way to overcome security and privacy concerns. [Figure 2] Dr Gau added that there is openness to work at an international level to develop data standards, to promote both public and private data registries, and finally harness the potential of RWD in decision making.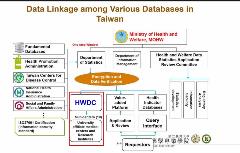 Figure 2: Data Linkages in Databases in Taiwan


In conclusion, Dr Lim stated that "While there is great optimism regarding the use of RWD for healthcare decision making, there is a need to advance regulatory decision making to ensure timely access to data sources so that they can be used for the improvement of patient outcomes."