ISPOR Conferences
A Precise Approach to Precision Medicine in the Asia Pacific Region


Martin Vu, MPH, BSc
and
Koen Degeling, PhD, MSc, BSc
, Cancer Health Services Research, The University of Melbourne, Melbourne, Australia
Precision medicine promises to change current reactive healthcare systems that provide average care for the average patient, to predictive systems that preserve health through customized care for each individual. This field is developing rapidly on a global level, but Asian countries face challenges regarding the generalizability of findings from largely European studies and the capability of their health systems to act upon personalized information. The panel discussed opportunities and challenges for precision medicine beyond targeted therapies, such as precision screening and the policy implications for the Asia Pacific region. [Figure 1]





Investing in the "Currency" of Biobanks
The cost of sequencing a human genome has decreased from $100 million in 2001 to less than $1000 in 2020 and there are now hundreds of biobanks around the world. For example, Yeul Hong Kim, MD, PhD, Korea University College of Medicine, K-MASTER Cancer Precision Medicine Diagnosis and Treatment Enterprise, Seoul, Republic of South Korea presented Korea's K-MASTER precision oncology initiative, which has already profiled more than 7000 people. [Figure 2] The momentum of precision medicine is further demonstrated by the rapid growth of investments in pharmaceutical development of targeted therapies, particularly in China, as pointed out by Xiaotian Zhang, MD, PhD, Peking University Cancer Hospital and School of Oncology, Beijing, China. [Figure 3]

Figure 2. Goals and initiatives for the expansion of the K-MASTER Program











Precision medicine has had a lot of impact within oncology in identifying what treatment is most likely to be effective for a specific patient. Given the heterogeneity in cancer biology, Dr Kim stated that, "All patients with metastatic solid tumors should be molecularly profiled." This will enable matching the most effective treatment to each individual cancer patient based on their genomic profile.
Figure 3. The unique etiology in China poses substantial challenges regarding the generalizability of findings from other countries.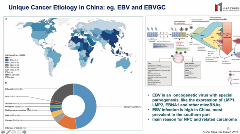 Genotyping Leads to More Precise Drug Therapies
In his presentation, Yik Ying Teo, DPhil, MSc, BSc, National University of Singapore, Singapore, noted that precision medicine does not only include genomic sequencing, but also includes artificial intelligence and bioinformatics. In short, precision medicine is not only about targeted therapies. There are important opportunities to improve health outcomes through precision nutrition, prevention and screening, as well as through avoiding drug-related complications.

"The realization of a holistic, personalized approach to prevention is still a way off and there remains a lot of work to ensure that we have the type and quality of data required, that the methods and algorithms we use are fit for purpose and safe, and that we have adequately tackled the challenges that are related to privacy and regulatory frameworks."
—Elina Hypponen, PhD, MPH, MSc


Given that precision medicine is playing an increasingly important role in patient clinical management, Dr Teo discussed new national policy and funding changes to support genetic testing prior to initiation of drug therapies. Through a case study on carbamazepine for the treatment of epilepsy, the impact of regulatory decisions to make genotyping part of standard of care has reduced the incidence of fatal skin reactions caused by the drug in Singapore.
Making Medicine More Precise
An important challenge regarding the clinical integration of precision medicine in the Asia Pacific region specifically relates to the fact that previous studies have predominantly examined genomic variants for individuals of European ancestry. Findings from these studies, in terms of prevalence, clinical utility, and cost-effectiveness do not translate to populations in the Asia Pacific region. Therefore, more research, such as the Korean K-MASTER initiative, is needed to drive data for the Asia Pacific populations. Given that there are also substantial differences in etiology between countries in the region, multicountry collaboration may still be challenging, noted Dr Zhang.
Kazuhiko Yamamoto, MD, PhD, RIKEN Center for Integrative Medical Sciences, Yokohama, Japan, noted that false positives in prevention screening may introduce substantial burdens to the healthcare system. Furthermore, current healthcare systems are unlikely prepared to act upon the wealth of information beyond a single target disease, which can be provided by genomic sequencing and is also known as "additional genomic findings." Also, although precision methods can be clinically useful, this may not translate to a health economic benefit on a system level. Finally, Dr Yamamoto highlighted the importance of distinguishing between correlation and causality when handling genomic data.

"Once we start to think about genetic screening at the population level, we are really asking the question: Can the healthcare system at present manage the use of this genetic information for a variety of outcomes, not just for specific types of cancer?"
—Yik Ying Teo, DPhil, MSc, BSc
Improving Access and Benefits
There are important next steps to take if precision medicine is to achieve its aim of effectively moving away from a "one size fits all" approach in public health. It will be important to continuously monitor and evaluate precision technologies to ensure they have value in terms of efficacy and cost-effectiveness from a public health perspective.
Care should also be given to ensure that precision medicine does not result in disparities in access to technologies or health outcomes through inequity in distribution and access of personalized public health services.
Finally, substantial progress is to be made in terms of multisectoral partnerships with regard to data sharing and access to information. Global organizations like ISPOR can serve to develop the expertise in health economics and outcomes research for precision medicine in overcoming evaluation challenges for advanced therapies on fragmented disease groups. This will ensure that more people can benefit from precision medicine, not only in managing an illness, but also through precision prevention strategies.