ISPOR members initiate special interest groups to advance health economic and outcomes research and the use of this research in healthcare decisions. Special interest groups develop valuable tools and manuscripts for the global heath economic outcome research audience. Special interest group membership is open to all ISPOR members.
Become a Member to Join a Special Interest Group
Join an Active Special Interest Group (open to ISPOR members only)
To provide an opportunity for ISPOR members to identify current and trending topics and initiate platforms that focus on such topics.
To engage ISPOR members within the topic area to advance health economic and outcomes research and the use of this research in healthcare decisions.
To develop area topics into educational and/or scientific work products
To monitor and share information relating to area topics
Special interest group membership is open to all ISPOR members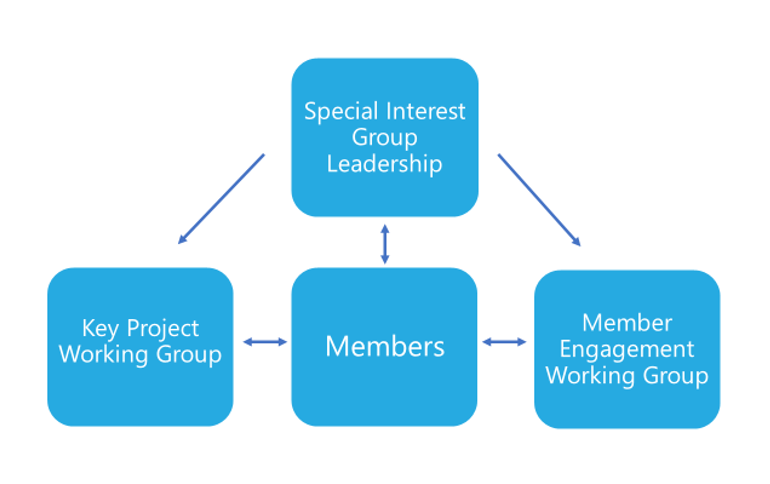 Special Interest Group Leadership
Each special interest group is led by a chair-elect, chair, and a past chair who serve in each position for a 1-year term resulting in a 3-year commitment
Responsibilities of Leadership
Provide overall direction and leadership
Identify topics for the group to address and the appropriate platforms for that delivery
Work with the working group co-chairs to ensure the timeliness of all projects and address any issues within the group
Provide updates to the special interest group membership and report on the progress of the special interest group projects via the yearly business plan to ISPOR Scientific Officers
Recruit new special interest group members
Key Project Working Group
Manuscript in Value in Health or Value Outcomes & Spotlight
Short courses
Member Engagement Working Group
Webinars
Journal Club
Presentation at ISPOR conferences or other organization meetings
Stimulated discussion among the community