Chapter Activities
Research Workshop on Economic Evaluation
29 November 2018; Madrid, Spain
Workshop Report from the Chapter
ISPOR Spain Chapter Meeting: 13 November 2018, 16:00 - 17:30, Barcelona, Spain
During ISPOR Europe 2018, the ISPOR Spain Chapter delivered highly attended forum presentation, "Challenges in Medicines Funding for Rare Diseases," and held a chapter meeting during which learnings from ISPOR 2018 conferences, updates on working groups, and new topics for the chapter agenda were shared with more than 80 chapter members. The reports from those activities can be viewed in the following links:
Chapter Report from Forum Presentation
Summary from the Chapter Meeting
---
ISPOR Spain Chapter Meeting: February 7 2018; Madrid, Spain
The Evolution of Value in Healthcare
More than 200 professionals from the Spanish healthcare sector attended the meeting that focused on outcomes from the discussions that took place during the ISPOR 20th Annual European Congress in Glasgow, November 2017. The meeting was organized in collaboration with Diariofarma and provided an opportunity for those who did not attend the ISPOR conference to have an insight to main topics that were presented in the program.
Report
---
The First Workshop of the ISPOR Spain Chapter; 8 June 2017; Madrid, Spain

Funding Models Proposal for the National Health System of the 21st Century

ISPOR Spain Chapter organized its first workshop held on 8 June 2017 at the Instituto de Salud Carlos III, Madrid, Spain and brought together all stakeholders involved in the price and reimbursement process for drugs and health technologies: General Administration of the State, Administration of the Autonomous Communities, academics, experts in pharmacoeconomics and industry.

The position of all the participants was unanimous; the system of pricing of drugs and health technologies in Spain requires changes. Very deep changes that go through the urgency to modify fundamental aspects in this process as the use of the economic evaluation, the transparency of its decisions, the procedures and the participation of the autonomous communities.

Dr Carme Pinyol, President of the ISPOR Spain Chapter, indicated that the economic crisis has meant a drop on health spending that has remained and is maintained once over. This decrease in health spending was necessary but its focus has been wrong, more emphasis has been placed on how much spending should be reduced rather than how to spend looking for the efficiency of the system. Linear cuts have been made that in the long term will be inefficient without thinking about what structural reforms would be necessary to implement to guarantee the sustainability of the system in the medium to long term.

It was mentioned that it was necessary a change in the model that should be produced through a legislative change that modernizes and adapts to this new environment.
(Reported by ISPOR Spain Chapter)
---
Congratulations to ISPOR Spain Chapter for their Outstanding Performance During the ISPOR 19th European Congress in Vienna, Austria
Very Productive Meeting and Constructive Forum at the ISPOR 19th Annual European Congress in Vienna!
ISPOR Spain Chapter had a great participation at the 19th European Congress in Vienna! ISPOR Spain Chapter Meeting and ISPOR Spain Forum: "The Spanish Experience in Hepatitis C; Friends or Foes? have been characterised by impressive attendance. The audience attending both events has been very enthusiastic and attentive. It worth to outline a great effort put into the preparation for both events by Chapter leadership headed by Carme Pinyol, prominent President of the ISPOR Spain Chapter.

During the chapter meeting in Vienna, the minutes form the last Spain Chapter meeting held in Murcia, June, 2016, have been read and approved (the minutes can be uploaded below).

ISPOR Spain Chapter Meeting Minutes (No. 2016/01)

Date: 15 June 2016

Location: Murcia, XXXVI Conference on Health Economics

Attendees: The Board of Directors: Carme Pinyol, Natividad Calvente, Carlos Marrtin, Ana Becerro, Jose Vicente Galindo

and Maria Dolores Vega. In addition 23 chapter members have been assisted.

Agenda: 1. Reading and approval of the previous chapter meeting minutes (No.2015/01). 2. Proposal of constitution as an association.3. Payment of quota and other ways of financing. 4. Working groups. 5. Spanish journal on Health Economics

Requests and questions followed the main agenda of the meeting.

The minutes from the ISPOR Spain Chapter meeting held in Vienna will be read and approved at the next chapter meeting.


Acta de la Asamblea del Capitulo Espanol en Vienna, 2016
Anuncio actividades capitulo ISPOR-AES 2016
ISPOR Spain Chapter Meeting Summary
---
Contact Information
ISPOR Spain Regional Chapter Office

Agencia de Evaluación de Tecnologías Sanitarias
Calle Sinesio Delgado, 4, Pabellón 4
28029 de Madrid
España

Email
Chapter Leadership
| | |
| --- | --- |
| President | Carme Pinyol, MD, MSc |
| Past-President | Natividad Calvente |
| Vice President | Pedro Gómez Pajuelo, PhD |
| Secretary | Christina Espinoza, MD |
| Treasurer | Carlos Martín Saborido, PhD |
| Director | Ana Becerro de Bengoa |
| Director | Maria Dolores Vega Coca |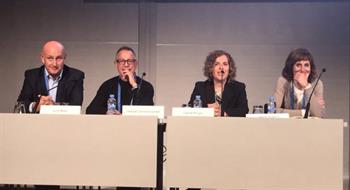 Forum speakers at ISPOR Europe 2018: Jordi Martí, Josep Torrent, Carme Pinyol, Marta Trapero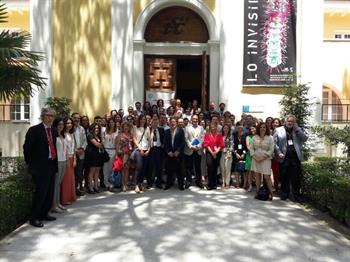 ISPOR Spain Chapter Workshop Attendees, 8 June 2017, Barcelona, Spain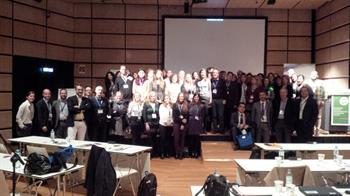 ISPOR Spain Chapter Members after their Meeting in Vienna