Chapter Activities
ISPOR Cyprus Chapter at the ISPOR 17th Annual European Congress, Amsterdam 2014
Highlights

Members of the newly established Chapter were present at the Congress attending presentations focusing on CEE topics and being part of many meetings held for the ISPOR CEE Network. In addition, the Chapter joined a representation of experts from from Greece in a joint ISPOR Cyprus and ISPOR Greece Chapters Meeting. "I would like to express my gratitude to Prof. Mary Geitona, the Past President of ISPOR Greece Chapter for her forward thinking and her support in the development of ISPOR Cyprus Chapter."
Nicos Panayides - President, ISPOR Cyprus Chapter.
During the meeting both Chapters discussed current issues on improving HEOR in Cyprus and Greece. Prof. Mary Geitona, Prof. John Yfantopoulos (President, ISPOR Greece Chapter) and Dr. Nicos Panayides provided valuable expertise and insights, which helped to prepare a plan for future activities in research and training in both rtegions.
---
Contact Information
ISPOR Cyprus Regional Chapter Office

Prof. Spyros Vliamos Neapolis
University Paphos 2 Danais Avenue
Paphos, Cyprus

Tel/fax: 0035726843300
E-mail: s.vliamos@nup.ac.cy
Chapter Leadership
| | |
| --- | --- |
| President | Nicos Panayides, MD, MSc |
| President-Elect | Spyros Vliamos, PhD |
| Secretary/ Treasurer | Andreas Moleskis, PhD |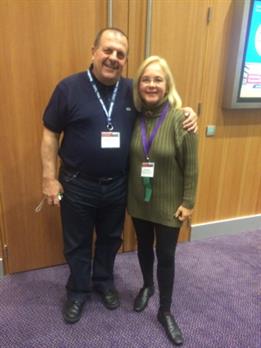 President of ISPOR Cyprus Chapter, Nicos Panayides with Past-President of ISPOR Greece Chapter, Mary Geitona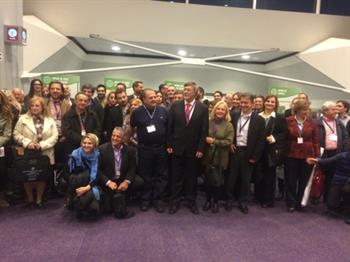 Members of ISPOR Cyprus and ISPOR Greece Chapters at the joint meeting, ISPOR 17th European Congress, Amsterdam 2014