Pharmacoeconomic Guidelines: Japan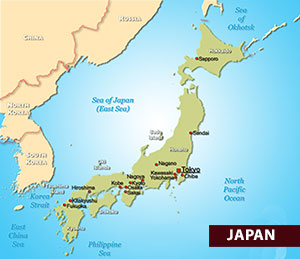 PE Guidelines
Guideline for preparing cost-effectiveness evaluation to the central social insurance medical council (version 3.0 2022)
PDF in English
Additional Information:
Information current as of Saturday, August 13, 2022
Key Features
Key Features

Type of Guidelines
PE Guidelines
Title and year of the document
Guideline for preparing cost-effectiveness evaluation to the central social insurance medical council (version 3.0, 2022)
Affiliation of authors
Prepared by: Study Team for "Establishing Evaluation Methods, Data Standardization, and Assessment Systems Toward the Application of Economic Evaluation of Healthcare Technologies to Governmental Policies" (Team Leader: Takashi Fukuda); Supported by Health and Labour Science Research Grants (Strategic Integrated Scientific Research Project)
Purpose of the document
This guideline presents methods of analysis to prepare for costeffectiveness evaluations to the Central Social Insurance Medical Council.
Standard reporting format included
Not included
Disclosure
Target audience of funding/ author's interests
Perspective
Public healthcare payer's perspective is considered standard. Other perspectives can be applied, as necessary.
Indication
Target population
Patient populations that meet the indications when the target technology is selected should be considered as the target population of the cost-effectiveness evaluation.
Subgroup analysis
Should be performed if needed
Choice of comparator
Technology, reimbursed by public health insurance, widely used in clinical practice and expected to be to a large extent
Time horizon
Long enough to evaluate the value of health care technologies
Assumptions required
The assumption used to create the model should be described clearly.
Preferred analytical technique
CEA (basically CUA should be used)
Costs to be included
Only public healthcare costs should be included in the case of analysis from public healthcare payers' perspective.
Source of costs
Medical fee schedule and drug price list set by the MHLW
Modeling
Yes
Systematic review of evidences
The additional benefit in terms of effectiveness, safety, and/or other factors of the technology should be evaluated on the basis of a systematic review.
Preference for effectiveness over efficacy
Preferred outcome measure
QALY should be used as a basic outcome.
Preferred method to derive utility
If Japanese utilities are newly collected for a cost-effectiveness analysis, EQ-5D-5L is recommended as the first choice
Equity issues stated
Not stated
Discounting costs
2%
Discounting outcomes
2%
Sensitivity analysis-parameters and range
The range moving parameter in the sensitivity analysis can refer to the 95% confidence interval of the estimator.
Sensitivity analysis-methods
Deterministic and probabilistic sensitivity analyses
Presenting results
The results of the analysis should be reported in the style set (in Japanese) forth elsewhere.
Incremental analysis
Incremental cost-effectiveness ratio
Total costs vs effectiveness (cost/effectiveness ratio)
Portability of results (Generalizability)
Financial impact analysis
Not required
Mandatory or recommended or voluntary
Mandatory
Acknowledgement:
The ISPOR Japan Chapter contributed to the key feature form.