Pharmacoeconomic Guidelines: Australia
Country/Region: Australia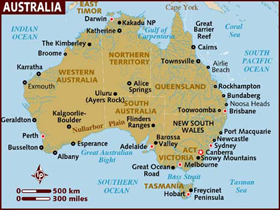 Submission Guidelines
Guidelines for preparing a submission to the Pharmaceutical Benefits Advisory Committee (PBAC), Version 5.0, September 2016
PDF in English
Submission Guidelines Source:
Additional Information:
Information current as of Tuesday, July 12, 2022
Key Features
Key Features

Type of Guidelines
Submission Guidelines
Title and year of the document
Guidelines for preparing a submission to the Pharmaceutical Benefits Advisory Committee (PBAC), Version 5.0, September 2016
Affiliation of authors
The Pharmaceutical Benefits Advisory Committee (PBAC)
Purpose of the document
To assist applicants to prepare a submission to the PBAC for the public funding of medicines as part of the Pharmaceutical Benefits Scheme (PBS)
Standard reporting format included
Yes
Disclosure
Not stated
Target audience of funding/ author's interests
Pharmaceutical industry and other applicants seeking public subsidy of medicines. Other applicants include medical bodies, health professionals, and private individuals and their representatives.
Perspective
Health care sector (base case). A supplementary analysis can be provided (in addition to the base case) using a broader societal perspective.
Indication
Required. Clearly state the target population and disease or condition and, if applicable, the requested restriction (i.e. the specific therapeutic purpose).
Target population
Describe the Australian population who would be treated with the proposed medicine, such as their age, sex, important comorbidities, and disease- or condition-related characteristics.
Subgroup analysis
Allowed. Must be supported by information regarding: the plausibility of a variation in treatment effect; whether the subgroup analysis was prespecified; and the number of subgroup analyses originally conducted and any statistical adjustment for multiple comparisons.
Choice of comparator
The therapy most likely to be replaced in Australian clinical practice. Usually a PBS-listed medicine or standard medical management.
Time horizon
The time horizon should capture all important differences in costs and outcomes between the intervention and the comparator, as a result of the choice of treatment. The time horizon should not extend unnecessarily beyond this.
Assumptions required
Yes - clearly identify and justify all assumptions.
Preferred analytical technique
Any one of: cost-minimisation analysis; cost-utility analysis; cost-effectiveness analysis (need to justify why a cost-utility analysis was not conducted); or cost-consequences analysis (should generally not be presented on its own).
Costs to be included
Health care resource costs including those incurred by the patient, and the public or private health care provider.
Source of costs
Manual of resource items and their associated unit costs - December 2016: http://www.pbs.gov.au/info/industry/useful-resources/manual http://www.pbs.gov.au/industry/useful-resources/manual/manual-of-resource-items-and-associated-unit-costs-dec-2016.pdf
Modeling
Yes, requires details
Systematic review of evidences
A systematic search of the literature should be conducted to identify relevant clinical trials or studies.
Preference for effectiveness over efficacy
Preference for randomised controlled trials that compare the medicine directly with the main comparator in the proposed indication for the target Australian population.
Preferred outcome measure
Preference for patient-relevant or clinically relevant outcomes. For cost-utility analyses, quality-adjusted life years (QALYs) should be calculated.
Preferred method to derive utility
If available, use trial-based quality-of-life or utility data to estimate QALYs in the model or justify the use of alternative indirect methods to estimate QALYs when direct data are available. No preference is stated for a specific multiattribute utility instrument (MAUI). If a MAUI has been used in an included study to estimate utility weights, state where and when the scoring algorithm was derived, and consider how applicable it is to the general Australian population. It is preferred that Australian-based preference weights are used in the scoring algorithm used to calculate utility weights.
Equity issues stated
Equity is one of the factors that may influence PBAC decision making.
Discounting costs
Base case: 5% per year. Sensitivity analyses: 3.5% and 0% (same rate applied to both costs and outcomes).
Discounting outcomes
Base case: 5% per year. Sensitivity analyses: 3.5% and 0% (same rate applied to both costs and outcomes).
Sensitivity analysis-parameters and range
Conduct univariate deterministic sensitivity analyses on all uncertain input parameters. For parameter uncertainty, use interval estimates (e.g. 95% confidence intervals) derived from fitted probability distributions. For translational uncertainty, identify plausible alternatives for testing in scenario analyses. For structural uncertainty, parameterise structural assumptions (if possible) or use scenario analyses. Conduct multivariate sensitivity analyses on input parameters to which the ICER was shown to be sensitive in the univariate analyses.
Sensitivity analysis-methods
Univariate and multivariate deterministic sensitivity analyses. Probabilistic sensitivity analysis may also be provided for parameter uncertainty (but not translational or structural uncertainty).
Presenting results
Present the base-case incremental cost, incremental effectiveness and ICER. If the model translates clinical data, present the results of the key steps involved in transforming the clinical data into the base case ICER (stepped presentation of results).
Incremental analysis
Yes
Total costs vs effectiveness (cost/effectiveness ratio)
Yes
Portability of results (Generalizability)
The results should reflect use in the proposed indication, in the target Australian population in the Australian health care setting.
Financial impact analysis
Required, for the PBS and the Australian Government health budget over a six year time horizon. A standardised Excel workbook is available at: https://pbac.pbs.gov.au/information/checklists.html
Mandatory or recommended or voluntary
Mandatory (although alternative approaches are permitted when adequately justified and supported by data).
Acknowledgement:
Maria Donohue, B. Pharm (Hons), GradCertPharmEc, Centre for Applied Health Economics, Menzies Health Institute Queensland, Griffith University, Brisbane, Queensland, Australia

Reviewed by: Emilie Bettington, MHEcon, BPharm, Centre for Applied Health Economics, Menzies Health Institute Queensland, Griffith University, Brisbane, Queensland, Australia and Paul Scuffham, PhD, Centre for Applied Health Economics, Menzies Health Institute Queensland, Griffith University, Brisbane, Queensland, Australia