Consolidated Health Economic Evaluation Reporting Standards (CHEERS) 2022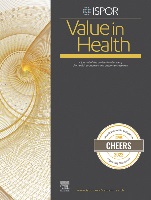 CHEERS 2022 has been updated to reflect recent developments in economic evaluation methods and replaces the original 2013 CHEERS guidance for reporting health economics research. CHEERS 2022 is recognized by the EQUATOR Network as a reporting guideline for health research studies along with CONSORT, STROBE, and PRISMA. CHEERS 2022 has been endorsed and co-published by more than 15 journals, including Value in Health and Value in Health Regional Issues. (See "CHEERS Is Endorsed by..." below).
"Consolidated Health Economic Evaluation Reporting Standards 2022 (CHEERS 2022) Explanation and Elaboration: A Report of the ISPOR Economic Evaluation Guidelines Good Research Practices Task Force II" describes reporting guidance in detail. CHEERS 2022 includes a 28-item checklist that outlines how and when these reporting standards should be used.
The report describes:
the rationale behind each reporting item recommendation with supporting evidence (if available),
accompanying example(s) to illustrate and facilitate its appropriate use
a description and an explanation of why it is important for interpreting published economic evaluations.
Economic evaluations of health interventions are comparative analyses of alternative courses of action in terms of their costs and consequences. They can provide valuable information to policy makers, payers, health professionals, patients, and the public about choices that affect health and the use of resources.
Despite a growth in published economic evaluations and the availability of reporting guidance, there is a considerable lack of standardization and transparency in reporting economic evaluations. This presents a reporting challenge due to the substantial information that must be conveyed to allow scrutiny of study findings.
The CHEERS 2022 Good Practices Report provides healthcare stakeholders with guidance and a checklist to improve reporting. This will help authors provide accurate information on which health interventions are being compared and in what context, how the evaluation was undertaken, what the findings are, and other details that may aid readers and reviewers in interpretation and use of the study. In doing so, it can also aid researchers in replicating research findings. Some checklist items (eg, title, abstract) were also included to aid those researching economic evaluation literature.

Rationale for the Update...
Since the original publication of the CHEERS Statement, several developments motivated an update. These included:
limitations of the original CHEERS report, including the absence of reporting guidance on cost-benefit analyses
inappropriate use of CHEERS—as a tool to assess the quality of methods, rather than the quality of reporting
potentially misleading use of CHEERS as a tool to quantitatively score studies in systematic reviews (as it was not designed for this purpose)
methods developments in economic evaluation including an update of methods by the Second Panel on Cost-Effectiveness in Health and Medicine, (eg, new recommendations on the perspective of economic evaluations, the classification of costs and benefits in a structured table, and the inclusion of related and unrelated healthcare costs in added years of life)
updates by health technology assessment (HTA) bodies that have revised their guidance on conducting and appraising economic evaluations
increasing calls for the use of health economic analysis plans
use of open-source models, which may be of particular importance as published economic evaluations are increasingly available in journals with broad data sharing policies
increased use of and guidance for economic evaluations to support policy decisions in immunization programs and global health in low- and middle-income countries
growing number of economic evaluations that attempt to capture consequences extending beyond health outcomes, such as equity and distributional effects
amplified role of stakeholder participation in health research and HTA, including patients and the public
CHEERS 2022 is endorsed by the following journals:
Applied Health Economics and Health Policy
BJOG
BMC Health Services Research
BMC Medicine
BMC Public Health
BMJ
Clinical Therapeutics
Health Policy Open
Health Technology Assessment
International Journal of Technology Assessment in Health Care
Journal of Managed Care & Specialty Pharmacy
Journal of Medical Economics
MDM Policy & Practice
Pharmacoeconomics
The European Journal of Health Economics
Value in Health
Value in Health Regional Issues