May 7: Risk-Sharing/Performance-Based Arrangements for Drugs and Other Medical Products - In Person at ISPOR 2023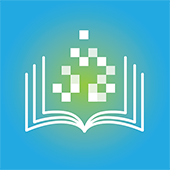 May 7, 2023
Back to all short courses

Risk-Sharing/Performance-Based Arrangements for Drugs and Other Medical Products

LEVEL: Intermediate
TRACK: Health Policy & Regulatory
LENGTH: 4 Hours | Course runs 1 day

This short course is offered in-person at the ISPOR 2023 conference. Separate registration is required. Visit the ISPOR 2023 website to register and learn more.
Sunday, 7 May 2023 | Course runs 1 Day

1:00PM-5:00PM Eastern Daylight Time (EDT)

DESCRIPTION
There is significant and growing interest among both the payers and producers of medical products for arrangements that involve a "pay-for-performance" or "risk-sharing" element. These payment schemes involve a plan by which the performance of the product is tracked in a defined patient population over a specified period and the level of reimbursement is tied by formula to the outcomes achieved. Although these agreements have an intrinsic appeal, there can be substantial barriers to their implementation. Issues surrounding theory and practice, including incentives and barriers, will be analyzed along with several examples of performance-based schemes from Europe, the United States, and Australia. A hypothetical case study will be used in an interactive session to illustrate a systematic approach to weighing their applicability and feasibility.
Registrants receive a digital course book. Copyright, Trademark and Confidentiality Policies apply.
FACULTY MEMBERS
Louis P. Garrison, Jr, PhD
Professor Emeritus
The Comparative Health Outcomes, Policy, and Economics Institute
Department of Pharmacy, University of Washington
Seattle, WA, USA
Adrian Towse, MA, MPhil
Director Emeritus & Senior Research Fellow
Office of Health Economics
London, UK
Josh J. Carlson, MPH, PhD
Associate Professor
Pharmaceutical Outcomes Research & Policy Program
Department of Pharmacy, University of Washington
Seattle, WA, USA
Basic Schedule:
4 Hours | Course runs 1 Day