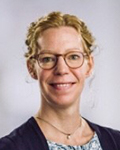 Lotte Steuten, PhD, is Vice-President and Head of Consulting at the Office of Health Economics and Honorary Visiting Professor at City, University of London, UK. After graduating cum laude with her PhD from Maastricht University, the Netherlands, Lotte has been active in the HEOR field for over 15 years in various academic roles and executive functions (non-profit and for-profit).
To inform better decisions based on independent research and analysis, Lotte worked effectively with pharmaceutical industry, technology assessors, payers and policy makers, (academic) researchers, clinical and patient representatives as well as capital investors. Notably, her international career-path, including the UK, the US and the Netherlands, has provided her with deep insights in the fundamental differences as well as commonalities between the role of HEOR in different healthcare systems, cultural and societal values.
Over the past decade, Lotte has been leading diverse teams; developing strategies and delivering on program or company missions, values and objectives; acquiring funding and managing budgets; and been responsible for executive decision-making as well as legal and fiduciary matters. In her current role at the Office of Health Economics she is responsible for the research-led consulting program, making sure to maintaining OHE's stellar reputation for objective, innovative and high-quality research and analysis globally, as well as meeting its charitable objectives. In addition, she is a professor at City, University of London, contributing to their Master and PhD programs. Before joining OHE, Lotte worked as an Associate Member at the Fred Hutch Cancer Research Institute and Associate Professor at the University of Washington, Seattle (US), where she currently holds affiliate appointments.
As an active member of ISPOR for >10 years, Lotte contributed to various Taskforces, Short Courses, Committees, and aimed to be a role model for diversity and 'Women in HEOR' specifically. She is currently Co-Chair of the ISPOR Europe Meeting 2021.

Vision Statement
I am running to be an ISPOR Director because I have the relevant expertise and energy to further develop the HEOR field in an increasingly global, multi-stakeholder community, realising ISPOR's Strategic Plan for 2024.
ISPOR's mission to promoting health economics and outcomes research excellence to improve decision making for health globally, has inspired my research and consulting career ever since I became an ISPOR member over a decade ago. Having lived and worked 'across borders' in the UK, the US and The Netherlands, engaging with the broad and complex ecosystem of decision makers, I have learned first-hand the importance of truly understanding the challenges in each country, and the need for broad definitions of value to include multiple perspectives and local contexts.
Throughout my professional journey, being part of ISPOR's ever-expanding society has allowed me to learn and contribute to HEOR science and research, to engage with its increasing diversity of members, to educate and train existing and new generations of researchers and decision-makers, and to collaborate with HEOR experts all over the world.
If elected I will help ISPOR lead efforts in four mission critical areas: (1) Scientific and research excellence; (2) Member engagement; (3) Education and training; (4) Communication and collaboration.
As the complexity of healthcare decision making continues to intensify, the synergy of combining the right data (outcomes research) with thoughtful (health) economic analyses based on multiple stakeholder perspectives is critically important to tackle the challenges regarding cost, value and access to healthcare.
Only by actively engaging, listening, learning and discussing HEOR science and research, will we as a society be able to develop rigorous HEOR approaches that resonate with multiple perspectives and local contexts for decision making.
I would use my academic teaching and consulting expertise to continue expanding and evolving ISPOR's top-notch education and training program, including quantitative, qualitative, and novel mixed-method approaches. The strengthening of existing approaches to healthcare evaluation and the development of new approaches that balance scientific and deliberative processes will provide both further rigor and transparency to decision making.
Finally, I believe that achieving a global impact of HEOR on decision making requires being known as a credible and forward-thinking resource for translating knowledge into practice. Therefore, I would contribute to keep building knowledge and skills to strengthen and expand capabilities in HEOR for all ISPOR's members and other stakeholders, including patients, providers, HTA bodies, payers, health authorities, the health and life sciences industry and other professional societies.
I am grateful to be a researcher and leader in this increasingly influential field and would be honoured to have an opportunity to actively participate in realising ISPOR's Strategic Plan for 2024.