Chapter Activities
ISPOR 16th Annual European Congress
Dublin, Ireland, November 2013

ISPOR Bulgaria Chapter presented in a CEE Forum on: The Use of Risk-Sharing in Pharmaceutical Pricing and Reimbursement Decisions in Central & Eastern Europe

Released Presentations

---
Article Publication

"Current Practice for Medicines Reimbursement Agreements in Bulgaria"

The article by Guenka Petrova and Alexandra Tzvetanova Savova was recently published in the News Across CEE Newsletter, Volume 1, Issue 2. It discusses the existing regulatory approaches and practice in the field of negotiating reimbursement level of medicines in Bulgaria.

---
Publication

Health Care Cost, Quality and Outcomes: ISPOR Book of Terms available in Bulgarian!

The book is a result of a collaboration among ISPOR Hungary Chapter members. For information on the availability of the Bulgarian translation, please contact Guenka Ivanova Petrova at guenka.petrova@gmail.com.

---
Contact Information
ISPOR Bulgaria Regional Chapter Office

2 Dunav Street
Sofia, Bulgaria

Tel/fax: + 3592 9236 545
E-mail: guenka.petrova@gmail.com
Chapter Leadership
| | |
| --- | --- |
| President | Iliya Nestorov Nikolov, MPharm |
| Past President | Guenka Ivanova Petrova, MPharm, MEcon, PhD, DSc |
| President - elect | Assoc. Prof. Maria Kamusheva, M.Pharm, PhD |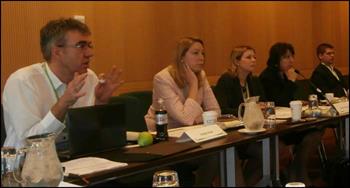 Prof. Guenka Petrova serves as the Chair-Elect of ISPOR CEE Network Research Committee, here at the meeting in Dublin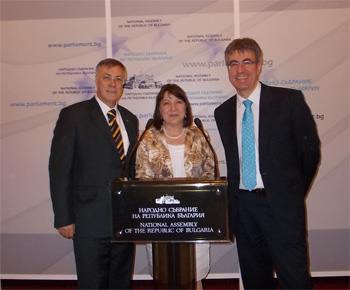 The Chapter President with Prof. John Yfantopoulos (President of ISPOR Greece Chapter) and Dr. Zoltan Kalo (Chair, ISPOR CEE Network) at a meeting on "Pricing & Reimbursement of Medicines in CEE" with the Parliamentary Health Commission in Bulgaria