HEOR Learning Lab™ is an educational resource for professionals who work or have an interest in the field of health economics and outcomes research (HEOR). This resource provides unlimited, on-demand, educational video content to facilitate learning and innovative approaches in the field from the leading global organization in HEOR.

ISPOR members can immediately access everything that HEOR Learning Lab offers and that includes high-value content selected from the Society's conferences, summits, and other seminal events. Content is focused on the most topical themes impacting the field, including real-world evidence, patient-centered research, digital health, artificial intelligence and machine learning, health technology assessment, economic methods, healthcare financing, access and policy, learning healthcare systems, and much more. Nonmembers can gain access by either becoming a member or subscribing to HEOR Learning Lab.
Questions? Explore our FAQ page.
Membership Includes:
One-year subscription to HEOR Learning Lab
Subscriptions to Value in Health, Value in Health Regional Issues, Value & Outcomes Spotlight, and the HEOR News Brief

Discounts on ISPOR conference, event, and short course registrations
SUBSCRIBE TO HEOR LEARNING LAB

Content Available:
Conference Sessions - Plenaries, Issue Panels, Spotlight Sessions, Workshops, Podium Sessions, Case Studies, and More
Summit Sessions - Content from Regional and Topical Summits
Webinars - Covering a wide variety of HEOR topics
Subscribe To HEOR Learning Lab
Improving Treatment Access and Outcomes by Integrating Social Determinants of Health Data With Real-World Evidence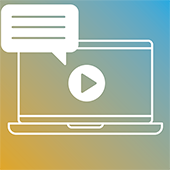 February 21, 2023
Open to all ISPOR Members and Non-members
Title: Improving Treatment Access and Outcomes by Integrating Social Determinants of Health Data With Real-World Evidence
Tuesday, February 21, 2023
11:00AM EST | 4:00PM UTC | 5:00PM CET
Click here for time conversion
Register Now
Description
Investing in ways to address social risk factors and health disparities related to treatments for burdensome conditions has become a critical component of advancing health equity in the US healthcare system. The foundation of understanding these treatment outcome inequities and of closing healthcare gaps is real-world evidence (RWE) generation and health economics and outcomes research (HEOR). This webinar will focus on how integrating social determinants of health (SDOH) data with claims-based research can provide an opportunity to improve treatment access and outcomes for under-represented populations through targeted research and strategic efforts. A case study will outline the data privacy and linking considerations that must be navigated, as well as highlight the types of insights gleaned from these analyses. An interactive discussion between the presenters will provide an opportunity to discuss how this evidence may be utilized by different stakeholders to inform provider practice and performance measurement, improve clinical trial diversity and recruitment, drive market access strategy, and assess treatment coverage and reimbursement utilizing RWE.
Learning Objectives
Understand the importance of integrating SDOH data into real-world evidence generation strategies.
Learn about the data security and privacy considerations that are necessary to navigate to conduct this SDOH and claims data-linked research in a safe, ethical, and HIPAA-compliant manner.
Understand the benefits and limitations of linked SDOH-claims-based studies in the context of broader evidence-generation needs.
Identify use cases for application of this type of RWE by different stakeholders in the healthcare system.
Speakers:
Christie Teigland, PhD, Vice President, Research Science and Advanced Analytics, Inovalon, Bowie, MD, USA
Alexandra, Ehrlich, MPH, Senior Director, Sales Engineering, Inovalon, Bowie, MD, USA
Allison Petrilla, MPH, Vice President, HEOR, Inovalon, Bowie, MD, USA
Brought to you by: Inovalon
Please note: On the day of the scheduled webinar, the first 1000 registered participants will be accepted into the webinar. For those who are unable to attend, or would like to review the webinar at a later date, the full-length webinar recording will be made available on the ISPOR Educational Webinar Series webpage approximately 2 days after the scheduled Webinar.
Reservations are on a first-come, first-served basis.