From the Editor
Taking a Shot at Making a Difference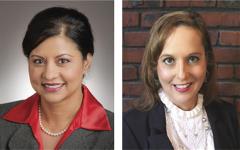 As we enter a new phase of combating the COVID-19 virus—one where vaccine supply is increasing and mass vaccination programs are now underway—vaccine healtheconomics and outcomes research (HEOR) is becoming critical. In 2020, the world's scientists and policy makers grappled to understand the virus, deploy tests, implement public health strategies, and develop new vaccines. In 2021, with better healthcare tools to identify, fight, and prevent the spread of the virus, we now must focus on maximizing universal access to these tools, with vaccines being a key preventive defense in our arsenal. How do we ensure that these practices and tools—particularly vaccines—are best accessed? Aside from the obvious tactic, which is to manufacture and distribute enough doses to vaccinate the entire population, achieving equitable access to and distribution of vaccines is an even more daunting challenge. Uptake of the vaccine is dependent on public trust, which as is well-documented, tends to wane in minority groups even as mounting evidence suggests that these groups are at a higher risk for viral transmission and serious negative outcomes.
As HEOR scientists, we are poised to directly address these issues and develop strategies for their mitigation. Yet the usual outcomes paradigm is not present: we need not convince decision makers that the COVID-19 vaccines have value or are cost-effective,as the societal consequences of an unvaccinated populace are clearly evident. Also, quantifying the budgetary impact of vaccine costs is not an immediate administrative priority as governments are aggressively competing to purchase doses as they become available.
In spite of this unique health economic environment, many other questions are arising and HEOR will be critical in addressing these in the coming months. For example, what are the incremental differences in cost-effectiveness between the growing number of vaccines? How does cost-effectiveness differ for subpopulations who are most at risk for increased morbidity due to demographics and/or having comorbid chronic conditions such as diabetes, obesity, cancer, and other health issues linked to more severe outcomes? How do emerging COVID-19 variants impact the effectiveness and uptake of the current vaccines? How does herd immunity, if achieved, impact cost-effectiveness? What will be the long-term vaccine costs if repeat or booster immunizations are required?
Understanding the patient perspective is crucial to addressing these questions and developing an impactful health economics strategy. We need to better understand patients' trust—or lack thereof—for vaccination; how that trust differs across race, gender, age, education, income, and geography; and how to better collaborate to build that trust and reduce vaccination hesitancy. Indeed, the world's ability to mitigate COVID-19 ultimately distills down to the fundamental principles of treatment adherence and a better understanding of human behavior—issues long known to HEOR scientists. Now more than ever, we need to listen to the patients' voices and recognize that their feelings about vaccines are often valid in the context of their life experiences.
During these difficult and challenging times, HEOR scientists are poised to make a positive impact by addressing many of the societal issues that have manifested during the COVID-19 pandemic. Working together to leverage our expertise in epidemiology, economics, modeling, patient-relevant outcomes, operations research, treatment adherence, health policy, and community health, we have a shot at making a difference!
Zeba M. Khan, RPh, PhD and Laura T. Pizzi, PharmD, MPH
Editors-in-Chief,
Value & Outcomes Spotlight