Access and Reimbursement Processes for Pharmaceuticals
The first step in the journey to drug reimbursement begins at the manufacturer with the formation of an evidence dossier. These dossiers summarize the key clinical and economic evidence for a product, with other key considerations such as drug acquisition costs and potential budget impact. Pharmaceutical sponsors typically develop an Academy of Managed Care Pharmacy (AMCP) Dossier detailing key clinical and economic evidence for their product and submit it to AMCP. The dossier gets uploaded on the AMCP portal and is made available to healthcare decision makers (health plans, PBMs, government agencies, etc) upon their unsolicited requests. This information is used to support reimbursement and/or formulary placement, consideration of a new product, new indication, or new formulation of an existing product. More detail regarding the structure and elements of the AMCP dossier can be found in the "Documentation Requirements" section. 41 After this dossier has been submitted, it is used by these healthcare decision makers in a process called a pharmacy & therapeutics (P&T) committee. Through this process, the payer or health system decision makers determine if a product will be on the formulary for reimbursement and what hurdles to therapy may be put in place in order to control cost or access to the medication. If a drug is not approved on a formulary and a patient wants to take the drug, they will be responsible for 100% of the cost of the drug. (For more information see Financing and Distribution of Pharmaceuticals in the United States under Suggested Readings) Below are a few examples of access restrictions that P&T committees may put in place:
Preferred/Nonpreferred Tier Placement: If a drug receives preferred tier placement on a formulary, it is usually available without restriction and is reimbursed at a higher level, leaving less of the drug to be paid for by patient copayment. A nonpreferred tier placement means that patients will be responsible for a larger copay or coinsurance if they want access to the product.
Step Therapy: This access restriction requires patients to have a documented history of having tried a certain product(s) before access to the restricted drug will be granted and reimbursed.
Prior Authorization (PA): In order for health plans to cover a product, they will require written documentation of need from the prescribing physician. Often, these PAs will require not only physician sign-off, but laboratory values or diagnosis codes that support the use of the medication in that patient. Additionally, these authorizations last for a limited amount of time and must be reauthorized by the physician after certain time points.
More recently, value assessment of drugs, diagnostics, and devices have become more important when considering formulary inclusion. While the US market seeks to become more value based, the actual practice of value assessment is still nascent. ICER has become a price watchdog in the United States and conducts its own third-party independent reviews of various therapeutic areas, to determine cost-effectiveness of pharmaceutical drugs through the use of incremental cost-effectiveness thresholds of $50,000 to $150,000 per quality-adjusted life year (QALY). 42 These assessments model the structure of European price watchdogs such as the National Institute for Health and Care Excellence (NICE [the United Kingdom]). These ICER evaluations are done at the health-system level for the United States as a whole and do not offer cost-effectiveness measures for specific subpopulations, thus the generalizability and transparency of ICER reviews has come under question, as MCOs, PBMs, and health systems prioritize different aspects of care when assessing cost-effectiveness. For this reason, it is common practice for insurance companies to conduct their own value assessments to guide their decision making.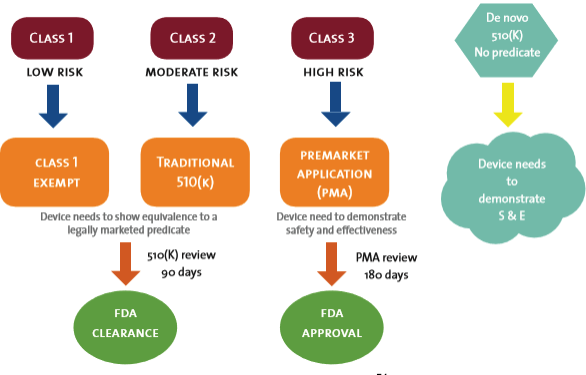 Source: Regulatory Path For In Vitro Diagnostics – UL LLC.51