May 7: Case Studies in Pharmaceutical/Biotech Pricing II - In Person at ISPOR 2023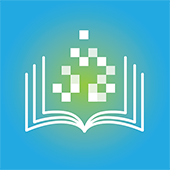 May 7, 2023
Back to all short courses

Case Studies in Pharmaceutical/Biotech Pricing II

LEVEL: Intermediate
TRACK: Health Policy & Regulatory
LENGTH: 4 Hours | Course runs 1 day

This short course is offered in-person at the ISPOR 2023 conference. Separate registration is required. Visit the ISPOR 2023 website to register and learn more.
Sunday, 7 May 2023 | Course runs 1 Day

1:00PM-5:00PM Eastern Daylight Time (EDT)

DESCRIPTION
Case studies are employed to lead participants through the key steps of new product pricing, with focus on the need to thoroughly analyze the business environment and its constraints and opportunities, and the need to closely integrate the pricing, reimbursement, and pharmacoeconomic strategy for the new product with the clinical development and marketing strategies. Practical exercises allow participants to consolidate the concepts delivered in the "Elements" introductory session and expanded here. Areas covered include the post-launch issues of reimbursement and pricing maintenance as a part of life-cycle management in a global environment. This course is designed for those with limited experience in the area of pharmaceutical pricing and covers topics within a global context.
Registrants receive a digital course book. Copyright, Trademark and Confidentiality Policies apply.
PREREQUISITE: Attendance at "Elements of Pharmaceutical/Biotech Pricing" at ISPOR 2023 or equivalent knowledge is a prerequisite to attending this course.
FACULTY MEMBERS
Jack M. Mycka
VP, PRMA & Emerging Biotech Commercialization
MME, an Indegene PRMA Business
Montclair, NJ, USA

Alexa Ashton, BA
Analyst
Indegene, Inc.
Whippany, NJ, USA
Basic Schedule:
4 Hours | Course runs 1 Day