May 7: Benefit-Risk Assessment in Medical Product Development - In Person at ISPOR 2023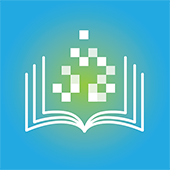 May 7, 2023
Back to all short courses

Benefit-Risk Assessment in Medical Product Development

LEVEL: Intermediate
TRACK: Study Approaches
LENGTH: 4 Hours | Course runs 1 day

This short course is offered in-person at the ISPOR 2023 conference. Separate registration is required. Visit the ISPOR 2023 website to register and learn more.
Sunday, 7 May 2023 | Course runs 1 Day

1:00PM-5:00PM Eastern Daylight Time (EDT)

DESCRIPTION
Quantitative assessments of benefits and harms of medical products can inform drug and device developers, regulators, health technology assessors, and other health professionals to make better health-related decisions. Quantitative benefit-risk assessment differs from qualitative assessments by incorporating explicit outcome weighting into the analysis. This course introduces multi-criteria decision analysis (MCDA) based methods for quantitative benefit-risk assessment with real-life examples. The history is described and the emerging good research practices of benefit-risk assessment is discussed, including how patient preference data can be incorporated. The course explains step by step how to develop quantitative benefit-risk model with a case study. This course is based on the principles of the ISPOR Benefit Risk Assessment Emerging Good Practices Task Force Report.
Registrants receive a digital course book. Copyright, Trademark and Confidentiality Policies apply.
FACULTY MEMBERS
Tommi Tervonen, PhD
Chief Scientist
Kielo Research
Zug, Switzerland
Martin Ho, MS
Biostatistician
San Francisco, CA, USA
Basic Schedule:

4 Hours | Course runs 1 Day