November 6: Risk-Sharing/Performance-Based Arrangements in Developing Countries - In Person at ISPOR Europe 2022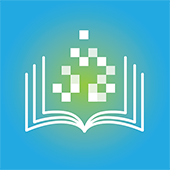 November 6, 2022
Back to all short courses

Risk-Sharing/Performance-Based Arrangements in Developing Countries

LEVEL: Intermediate
TRACK: Health Policy & Regulatory
LENGTH: 4 Hours | Course runs 1 day

This short course will be offered in-person at the ISPOR Europe 2022 conference. Separate registration is required. Visit the ISPOR Europe 2022 website to register and learn more.
Sunday, 6 November 2022 | Course runs 1 Day


DESCRIPTION
During the recent years, Managed Entry Agreements (MEAs) have become instrumental in ensuring the access of the innovative medicines. This course is designed for healthcare professionals (including public decision-makers, academia, and industry) involved in pricing and reimbursement decisions who are wishing to understand the applicability and technical aspects of managed entry agreements (MEAs) in countries with severe economic constraints and explicit cost-effectiveness criterion. The topic will be introduced with key features of pricing and reimbursement systems in representative countries to understand why special methods are needed to facilitate evidence-based reimbursement policies of new health technologies. Faculty will present an economic model to explain the methodology and implications of managed entry agreements in cost-effectiveness and budget impact analysis. Participants will then have the opportunity to apply what they have learned through a hands-on exercise on making pricing and reimbursement decisions. A decision algorithm will be presented to support evidence and value-based policy decisions of high-cost new technologies. A series of password protected economic models will add more and more complexity to a pragmatic case study on a new pharmaceutical product in oncology. To close the course faculty will lead a discussion on the applicability of a pragmatic decision tool illustrating the pros and cons of different managed entry agreements and their usefulness in CEE settings.
Participants who wish to gain hands-on experience must bring their laptops with Microsoft Excel for Windows installed.
FACULTY MEMBERS

Rok Hren, PhD, MSc IHP (HE)
Professor
University of Ljubljana
Ljubljana, Slovenia

Katarzyna Kolasa, PhD
Professor of Health Economics
Kozminski University
Head of Health Economics and Healthcare Management Division
Principal Senior Consultant
Global Market Access Straub Medical
Switzerland

Bertalan Németh, PhD
Principal Health Economist
Syreon Research Institute
Budapest, Hungary

Basic Schedule:
4 Hours | Course runs 1 Day