ISPOR Essential HEOR Education Short Course Program
The renowned ISPOR Short Course Program is offered in conjunction with ISPOR conferences around the world as a series of half- and full-day training courses, designed to enhance knowledge and techniques in core HEOR topics as well as emerging trends. Taught by expert faculty, short courses topics are offered across 7 topical tracks and range in skill level from introductory to advanced.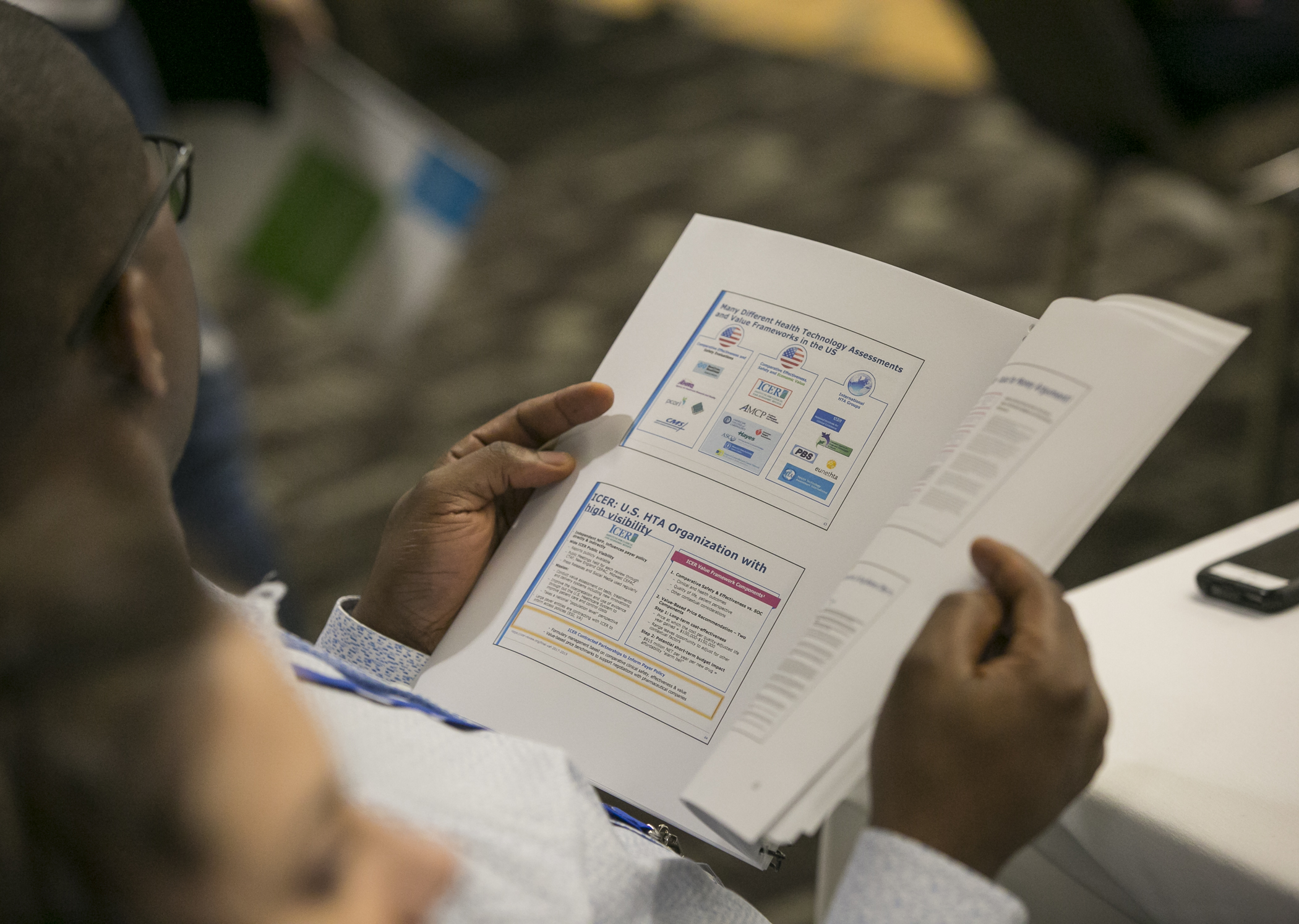 Upcoming Short Course Programs
The ISPOR Essential HEOR Education Short Course Program is offered during each of the Society's annual and biennial conferences: ISPOR, ISPOR Europe, ISPOR Asia Pacific, and ISPOR Latin America.
Additional Short Course Program Details
ISPOR short courses are offered across the following topical tracks:
Economic Evaluation
Methodological & Statistical Research
Study Approaches
Real World Data & Information Systems
Patient-Centered Research
Health Policy & Regulatory
Health Technology Assessment
Sample Short Course Program Topics
ISPOR short courses are offered across the following topical tracks:
Advanced Decision Modeling for Health Economic Evaluations
Advanced Patient-Reported Outcomes
Advanced Topics in Decision Analytic Modeling
Applications in Using Large Databases
Bayesian Analysis – Overview and Applications
Budget Impact Analysis I: A 6-Step Approach
Budget Impact Analysis II: Applications & Design Issues
Case Studies in Pharmaceutical/Biotech Pricing II – Advanced
Cost-Effectiveness Analysis Alongside Clinical Trials
Collecting Health-State Utility Estimates for Economic Models in Clinical Studies
Conjoint Analysis – Theory & Methods
Elements of Pharmaceutical/Biotech Pricing I – Introduction
Interoperability and Informatics - Practical Tools and Strategies for Analyzing Real World Data
Introduction to Big Data Analysis: Graph Analytics
Introduction to Conjoint Analysis
Introduction to Health Technology Assessment
Introduction to Pharmacoeconomics
Introduction to Design & Analysis of Observational Studies of Treatment Effects Using Retrospective Data Sources
Introduction to Designing Authentic and Impactful Patient-Centered Outcomes Research
Introduction to Modeling Methods
Introduction to Patient-Reported Outcomes
Meta-Analysis and Systematic Reviews in Comparative Effectiveness Research
Modeling: Design and Structure of a Model
Patient-Reported Outcomes – Item Response Theory
Risk-Sharing/Performance-Based Arrangements for Drugs and Other Medical Products
Statistical Methods in Economic Evaluations
Use of Instrumental Variables in Observational Studies of Treatment Effects
Use of Propensity Scores in Observational Studies of Treatment Effects
Using DICE Simulation for Health Economic Analyses
Using Dynamic Simulation Models for Decision Making in Healthcare Delivery
Using Multi-Criteria Decision Analytics in Health Care Decision Making: Approaches & Applications
US Payers – an Introduction to Their Structures, Evidence Needs, and Decision-Making Process

Need More Information or Have Questions?
Contact us for more information on ISPOR education and training.