HEOR Theater - Applying Analytics to RWD: Real-World and Advanced Analytics, Missing Data and Predictive Modeling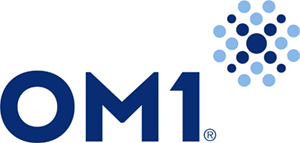 June 24, 2021
Open to all ISPOR Members and Non-members
Presented by:
June 24, 2021
11:00AM EDT | 4:00PM BST | 5:00PM CEST

Click here for time zone conversion

Real-world data (RWD) is playing an increasing role in health care decisions, especially with diseases where progression and treatment pathways may differ drastically and healthcare costs are high. Applying real-world and advanced analytics to Real-World Data (RWD) can improve our understanding of the history of these diseases, better demonstrate treatment effectiveness, and provide insights into more personalized benefit:risk profiles and treatment pathways.
Learning Objectives:
Understand what are advanced analytics and opportunities with applying them to RWD
Describe common mistakes, such as missing data, and strategies for overcoming
Explore the use of predictive models for identifying underdiagnoses, understanding risk of events, such as hospital admissions, and more

Register Here to Access On-Demand
Sponsored by: OM1


Presenters:

Gary Curhan, MD, ScD, Chief Medical Officer, OM1, Boston, MA, USA

Zhaohui Su, PhD, Vice President of Biostatistics, OM1, Boston, MA, USA

Please note: On the day of the scheduled HEOR Theater, the first 1000 registered participants will be accepted. For those who are unable to attend, or would like to review the HEOR Theater On-Demand at a later date, please register using the link above to access the full-length recording.


Reservations are on a first-come, first-served basis.