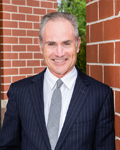 Rob Abbott is chief executive officer (CEO) and executive director of ISPOR—The Professional Society for Health Economics and Outcomes Research (HEOR), the leading global professional society in the field of HEOR. He is responsible for the Society's global strategic direction and leadership.
Mr Abbott is a highly accomplished, visionary leader with more than 20 years' experience providing executive-level strategic and operational leadership in businesses, nongovernmental organizations (NGOs), government environments, as well as professional societies and associations. Most recently, he served as executive director and CEO of Health Technology Assessment International, a global nonprofit society focused on health technology assessment (HTA). He is recognized for his knowledge in HTA, strategy, and stakeholder relations. He has successfully guided a number of organizations through their transformation and growth. He is also a pioneering social responsibility thinker and advisor who has authored 2 books and numerous articles on the nature of business and society.
Mr Abbott holds an undergraduate honors degree from the University of Victoria and graduate degrees from the University of Toronto. Additionally, he holds professional designations as both a management consultant and an ICF-accredited coach.