ISPOR Indonesia Chapter President Meets With Member of Parliament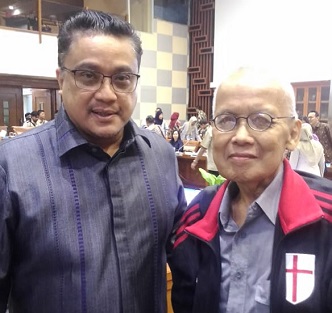 ISPOR Indonesia Chapter President Professor Ahmad Fuad Afdhal met with H.E Dede Yusuf, Member of Parliament, Chairman of Commission IX, Health and Manpower, during a hearing with Parliament of Republic of Indonesia, on 11 March 2019 to discuss issues relating to health and policy.
---
Coming Soon: ISPOR Indonesia Chapter Special Forum
24 August 2019
ISPOR Indonesia Chapter will be hosting a Special Forum that will be held in Jakarta on 24 August 2019.
Information on the third Speaker, Dr Norrie Thomas, can be found here.
More program information to follow in the upcoming months.
---
Congratulations to ISPOR Indonesia Chapter President Dr Afdhal!
14 February 2019

Congratulations to the ISPOR Indonesia Chapter President Dr Ahmad Fuad Afdhal on being appointed as an editorial board member of the Journal of ClinicoEconomics.
---
Chapter Leadership
| | |
| --- | --- |
| President | Ahmad Fuad Afdhal, PhD |
| Secretary | Dr Lili Musnelina, MSi Apt |
| Treasurer | Diana Hayati, MSi, Apt |
| Coordinator for University Relations | Oskar Skarayadi, BS, MBA, Apt |
| Coordinator for Pharmaceutical Industry Relations | Deliana Permatasari, MD |
| Coordinator for Institutional Relations | Dr Agusdini Banun |
| Coordinator for Organizational Development | Sidhie Poernomo Bima, BS, Apt |
| Coordinator for Secretariat | Dr Lia Amalia, MSi, Apt |
| Coordinator for Research,Workshop, and Training | Dr Delina Hasan |
More details coming soon.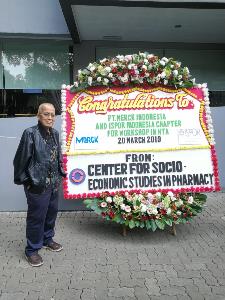 Recognition of ISPOR Indonesia Chapter President Professor Ahmad Fuad Afdhal for HTA workshop celebrated on March 20, 2019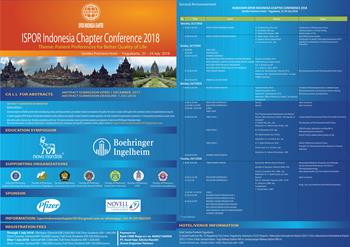 2018 Indonesia Chapter Conference: Program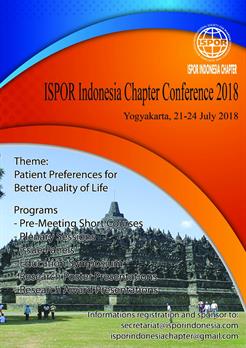 2018 ISPOR Indonesia Chapter Conference
2018 ISPOR Indonesia Chapter Conference Flyer