Speaker
Guangjun Yu, MD, PhD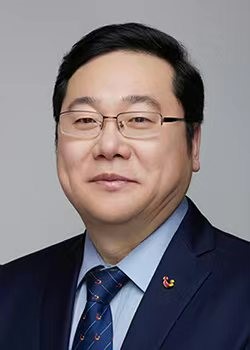 Shanghai Children's Hospital
Dr. GuangJun Yu is Deputy Dean of Medical School, Chinese University of Hong Kong, Shenzhen, President of the Second Affiliated Hospital of The Chinese University of Hong Kong, Shenzhen, and Director of Medical Information Institute of Shanghai Jiaotong University China Hospital Development Institute. Dr. Yu served as President of the Shanghai Children's Hospital from April 2012 to August 2022. Under his leadership, Shanghai Children's Hospital has built a smart hospital 5R model and it became one of the best smart hospitals as well as one of the earliest internet hospitals in China. Prior to this position, Dr. Yu was Director of Medical Affair Department in Shanghai Hospital Development Center where he led the Shanghai Hospital Link Project, a medical information sharing system that connects 23 public hospitals in Shanghai.
Dr. Yu held many leadership roles in professional societies including Chairman of Shanghai Medical Association Internet Medical Branch, Vice Chairman of China Hospital Association Medical Information Committee, Vice Chairman of Big Data Quality Committee of China Health Information Society, Vice Chairman of Internet Medical Committee of China Medical Information Society.
Dr. Yu received his PhD in social medicine and health management from Fudan University, and his medical degree as well as master's degree in pediatrics and clinical epidemiology from Shanghai Medical College of Fudan University. He published two books "Medical Big Data" and "Step into Mobile Health Era".