Richard J. Willke, PhD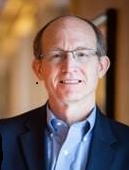 Richard J. Willke, PhD is chief science officer of ISPOR, the leading global professional society for health economics and outcomes research. Dr Willke has more than 25 years of experience in the life sciences arena and has specialized in outcomes research in a succession of group leadership roles with Pfizer and its legacy companies.

At ISPOR, Dr Willke is responsible for designing and implementing strategic initiatives related to scientific research and content priorities that will advance the Society's mission of promoting health economics and outcomes research excellence to improve decision making for health globally.
Previously, Dr Willke was vice president, Outcomes and Evidence Cluster Lead at Pfizer for its Global Health and Value division. He has also served in a number of leadership roles with affiliated organizations, including the Chair of ISPOR Institutional Council (2010), ISPOR Board of Directors (2007-2009), and Chair of the PhRMA Health Outcomes Committee (2002-2004).
Prior to joining industry, Dr Willke served as department director in the Center of Health Policy Research at the American Medical Association and held research and teaching positions at The Ohio State University.
Dr Willke earned a PhD and MA in economics from Johns Hopkins University. He has authored more than 80 scholarly publications that examine the science and methodologies of health economics and outcomes research.