Speaker
Yannis Natsis, MA, BA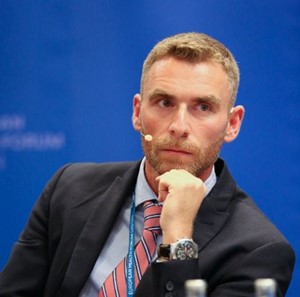 European Social Insurance Platform (ESIP)
Yannis Natsis is the Director of the European Social Insurance Platform (ESIP), the umbrella organisation bringing together 45 national statutory social security institutions from 18 countries. ESIP is the voice of social protection and security in Europe or as Yannis puts it one of Europe's truest treasures.
He has more than 10 years of experience in EU advocacy and policymaking. Prior to joining ESIP in February 2022, he led the advocacy for better and affordable medicines at the European Public Health Alliance (EPHA). In May 2019, he was appointed by EU Member States to the Management Board of the European Medicines Agency (EMA), a position he held until December 2021. Additionally, Yannis has been a Board member of the European Health Forum Gastein (EHFG), the leading EU health policy platform since 2018.
Yannis previously worked for the TransAtlantic Consumer Dialogue (TACD) focusing on health and pharmaceutical policies. From 2006-2010, he was an investigative reporter for Greece's award-winning TV news programme "Fakeli" and a contributor to one of Greece's most respected dailies "Kathimerini".
He has a Master's degree in International Conflict Analysis from the University of Kent, UK and a Bachelor's degree in European Studies from Pantion University of Social and Political Sciences, Athens, Greece. A Greek national, he is fluent in Greek, English and French.