Speaker
Yannick Vandenplas, PhD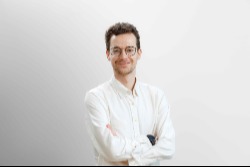 Yannick Vandenplas, PhD graduated as a pharmacist in 2019, after which he obtained his PhD degree in pharmaceutical sciences at the University of Leuven (Belgium).
During his PhD research, he conducted a four-year research project focusing on pharmaceutical policy. In particular, he looked at ways to make off-patent biologicals markets more competitive and sustainable. This project was in close collaboration and funded by the Belgian national health insurer, RIZIV-INAMI. One of his research topics was the application of insights from behavioral economics into pharmaceutical policymaking. He found that there are multiple avenues to integrate behavioral economics' insights into pharmaceutical policy, especially for policy strategies related to off-patent biologicals and biosimilars.
Today, Yannick works as a health economics consultant at Hict, which is a Belgian consultancy company specialized in market access of pharmaceuticals, including health economics and outcomes research.