Speaker
Jorge Mestre-Ferrandiz, PhD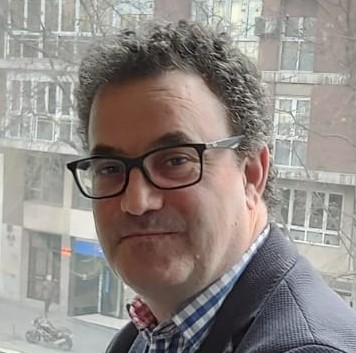 Independent Economics Consultant, Universidad Carlos III de Madrid
Jorge Mestre-Ferrandiz is an independent health economics researcher and consultant since 2017, based in Madrid, Spain. He spent 15 years at The Office of Health Economics, starting as an Industrial Economist and finishing as Director of Consulting. Jorge has nearly 20 years' experience consulting to the life sciences industry and related non-profit organisations and his clients and collaborators have included many global top 30 pharmaceutical companies, public sector organisations, international bodies, and a range of NGOs. He specialises in the economics of the industry, the pricing and reimbursement of medicines, the impact of public policy on R&D and innovation, R&D costs of new medicines, market access, the economics of rare diseases and orphan medicines, the economics of antimicrobial resistance (AMR), and pharmaceutical product portfolios. Recently he has co-authored two technical reports for the WHO Oslo Medicines Initiative.
Jorge started work on AMR and antibiotics back in 2007, where he participated at the two key conferences organized by the Swedish government in 2009 (during their EU Presidency), and in 2010. Since then, he has been involved at modelling push and pull incentives for new antibiotics, as well as the work that looked at the attributes of value for new antibiotics, which was then used by NICE for its pilot.
Jorge has a PhD in Economic Analysis from the University Autonoma of Barcelona, has published over 70 papers on health economics and is regularly invited to speak on related topics at academic and commercial international conferences. He is also an Associate Senior Research Fellow at the Science Policy Research Unit (SPRU) in the University of Sussex, a Visiting Fellow at OHE, member of the Editorial Board of Applied Health Economics and Health Policy, and member of the Advisory Board of Fundación Weber and Fundació HiTT respectively.