Strengthening ISPOR Through Diversity
ISPOR's commitment to diversity begins with its strategic pillars and organizational values. One of the Society's core values is, "We embrace diversity and inclusion in our membership and in all endeavors."

ISPOR's Organizational Values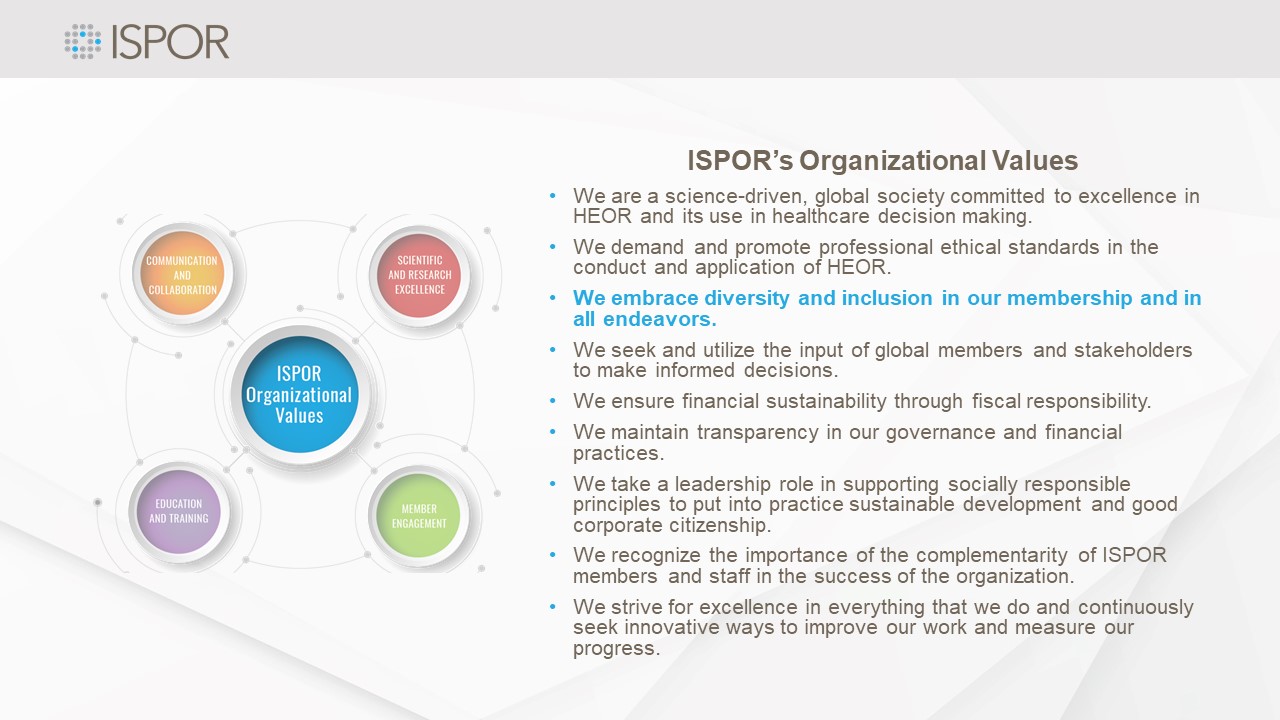 Diversity Is a Performance Issue
Diversity is not simply the right thing to do. Diversity is a performance issue. Research has demonstrated that diversity of all types improves performance.1 ISPOR believes that diversity will improve both the Society and the science of health economics and outcomes research (HEOR).
Diversity Dimensions
Since its inception, ISPOR has recognized the importance of diversity and has actively worked to improve diversity of all types. As a global, multistakeholder organization, ISPOR's diversity focus includes a variety of diversity dimensions, including (but not limited to) gender, career stage, ethnicity, race, education, sexual orientation, regional/geographic location, disability, religion, and more.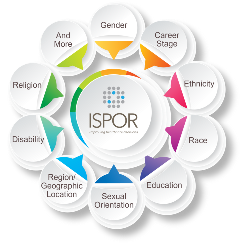 Diversity Policy and Initiatives
ISPOR's board of directors recently approved a diversity policy to formalize the Society's position on diversity. Diversity themes are currently incorporated into many ISPOR groups and initiatives, including the Society's:
Strategic plan
Governance initiatives

Board of directors' code of conduct
Chapter agreements
Nominations committee standard operating procedures (SOPs) and guidelines
Working group SOPs and guidelines

Board of directors, councils, working groups, and staff
Conference SOPs that encourage session speaker diversity
Conference accommodations (eg, nursing mother rooms, prayer rooms, meal accommodations)
New Professionals network
Women in HEOR initiative
What You Can Do
The Society is committed to diversity in its leadership and all activities that reflect its exceptionally diverse global, multistakeholder membership. True change, however, requires the efforts of the HEOR community. Click on the button below to find out more about how you can make a difference.