Chapter Activities
ISPOR Serbia Chapter Congress, April 19-22, 2018, Belgrade
The 8th Adriatic and 5th ISPOR Serbia Chapter Congress of the Pharmacoeconomics and Outcomes Research
The event is organized in collaboration with the Croatian Society of Clinical Pharmacology and Therapeutics. Topics include:

Future of HTA in CEE – 'nice to have' or 'must have'?

Importance of national epidemiology data and patient registries for the quality and relevance of the national pharmacoeconomic studies and decision making

Readiness of CEE national health administrations to fairly assess diverse new technologies

Implementation of Managed Entry Agreements in Central and Eastern Europe - From Theory to Practice

Sustainability of secondary and tertiary hospital care financing through DRG – the role of national accreditation processes and clinical pathways

Importance and role of hospital management in the implementation and utilization of health economic and quality standards in decision making to ensure best treatment outcomes

Post approval real-world evidence and its relation to value based pricing & reimbursement of new technologies

Specifics of health economic studies in different therapeutic areas

Sustainability of patient access to orphan drugs in CEE

Equity and equality of patient access to oncology treatment in CEE

Oncology health economic modelling; modelling separate lines of treatment vs treatment sequences

Health economic implications of antimicrobial resistance

Importance of the continuous health economics and outcomes research education for the sustainability of healthcare financing

For detailed program and registration information, please visit Pharmacoeconomics - Homepage
---
News From ISPOR Serbia Chapter

Promoting Health Economics and Public Awareness in Serbia

ISPOR Serbia Chapter was very active over the past six months in the field of Health Economics promotion and public awareness. At the end of the last year, there was a significant shift in the country pharmaco-politics, whereby for the first time managed entry agreements (MEA) were applied to allow innovative medicines to enter the list of reimbursed drugs.

Due to the hard efforts of ISPOR Serbia Chapter during last several years in organization of conference/workshops, education nights to bring MEA closer to both sides of the table, namely, stakeholders and industry, Chapter was proud to present the results of this new MEA policy at two conferences: 7th Adriatic Congress of Pharmacoeconomics and Outcomes Research held in Porec, Croatia and 11th IME-META National Health Economics Training and Conference in Pecs, Hungary.

Furthermore, ISPOR Serbia Chapter members have been invited for two AmCham Serbia (American Chamber of Commerce) roundtables to take active part on the discussions related to central procurement. The first one was on the importance of the quality issue during the procurement of medical devices and the second one was about the INN tendering of medicines issued on prescription where ISPOR Serbia Chapter has presented the results of the small research on tendering in 14 CEE countries.

In line with the past activities the Chapter is preparing the same active autumn session - September 22, 2017 in Belgrade, Serbia. ISPOR Serbia Chapter is organizing the 5th International Congress of Pharmacoeconomics with two hot topics: Multicriteria Decision Analysis (practical application) and HEOR in the service of P&R Negotiations.

Looking forward to seeing you in Belgrade!

(Report from ISPOR Serbia Chapter).
---
News Across CEE, Summer 2015 Issue: Health Sector Reforms in Serbia

The ISPOR Serbia Chapter Perspective by Dr. Dragana Atanasijevic

"In order to confront the challenges of our times and actively take initiative to create an environment that will result in more effective health care in terms of improved quality and quantity, ISPOR Serbia Chapter offers new kind of knowledge and skills, the right knowledge at the right place, and at the right time." The article was published in the News Across CEE Newsletter, Volume 3, Issue 1, Summer 2015. To access full content, please visit http://www.ispor.org/ceenetwork/Newsletter.asp.

Forum Description
---
ISPOR Serbia Chapter Wecomes a New President

Dragana Atanasijevic is a New President of the ISPOR Serbia Chapter
Dragana Atanasijevic, MD, MSc is a newly elected president of the ISPOR Serbia Chapter. Dr. Atanasijevic is a Health Technology Assessment (HTA) and Quality improvement Consultant from Belgrade, Serbia.

Dr. Natasa Bogavac-Stanojevic is a new president-Elect of the chapter; she is Assistant Professor at the Faculty of Pharmacy of the University of Belgrade, Serbia.

ISPOR welcomes the new leadership of ISPOR Serbia Chapter who will keep persuing the chapter's mission and vision in being a leader in the field of health economics, outcomes research procedure and use of research results in decision-making aimed at improvong health in the country.

Strategic platform of ISPOR Serbia Chapter is in line with the strategic objectives of the ISPOR organization:

--- Scientific and Research Excellence
--- Member Engagement
--- Education and Training
--- Communication and Collaboration.
---
Chapter Leadership
| | |
| --- | --- |
| President | Dragana Atanasijevic,MD, MSc |
| President -Elect | Prof. Natasa Bogavac-Stanojevic, PhD |
| Past-President | Prof. Dragomir Marisavljevic, PhD |
| Secretary/ Treasurer | Prof. Vesela Radonij, PhD |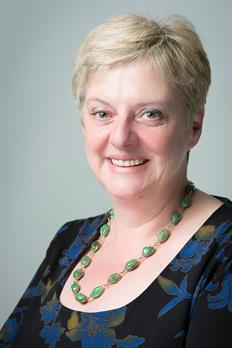 Dragana Atanasijevic, MD, MSc, President, ISPOR Serbia Chapter
Vlad Zah at the ISPOR CEE Forum on Pricing and Reimbursement Process for Medical Devices in Central & Eastern Europe