Chapter Activities

Health Technology Assessment: Basic Concepts and Applications
9 October, 2021
The ISPOR Jordan Chapter, in cooperation with the Jordan national center for Diabetes, Endocrinology and Genetics (NCDEG) organized a training workshop titled " Health Technology Assessment: basic concepts and applications". The workshop took place on 9th of October for 3 consecutive days, and certificates for attendance were awarded to participants cosigned by the ISPOR-Jordan president Prof. Ibrahim Alabbadi and the NCDEG Vice president Prof. Mohammed El-Khateeb.

Prof. Alabbadi introduced basic and up to date concepts related to HTA and illustrated their importance when choosing among different healthcare Interventions. He further explained that decision makers should understand and chose from a variety of economic evaluation techniques to determine which healthcare intervention is most efficient. Three other academic members from Jordan University, Dr Eman Hammad and Dr Remal Mousa and Jordan University of Science and Technology, Dr Sohaib Almofleh also talked about costing, modelling and evidence-based medicine.

The workshop brought together members from different administrative positions in local health care facilities in the capital Amman representing both the public sector as well as private sector e.g. Jordan university hospitals, the clinical pharmacist in charge and the head of tenders department, head and pharmacists of pharmacy department in NCDEG, key access managers in pharmaceutical companies, biomedical engineering department at Ministry of Health and members from Joint procurement department.

This participatory approach aligns with the capacity building mission of the HTA Jordanian National Committee developed by the Minister in the Jordanian Higher Health Council following the roadmap published lately to pave the road for the implementation of HTA in Jordan.

It is noted that participants were granted 3.2 CPD points (for 8 hours actual attendance) from the Jordanian Pharmaceutical Association JPA for their participation in this workshop.
ISPOR Arabic Network Forum

Health Care Data in the Arabic - Speaking Countries: Challenges in Collecting, Sharing, and Applying

ISPOR Arabic Network Forum: ISPOR 18th Annual International Meeting, New Orleans, LA, USA, May 18-22, 2013
Health Care Data in the Arabic - speaking Countries: Challenges in Collecting, Sharing, and Applying
---
New Pricing Instructions For Pharmaceuticals Were Approved

For the First Time Cost-Effectiveness Will be Required for New Drug Entity Medicines

New pricing instructions for pharmaceuticals were approved in 2012 by the Health Ministry in Jordan in which for the first time the evidence of cost-effectiveness will be required in some cases such as new drug entity medicines.
ISPOR Jordan Chapter First Conference


Pharmacoeconomics
ISPOR Jordan Chapter 1st Conference on Pharmacoeconomics
October 11th 2012
International Auditorium, Faculty of Pharmacy
University of Jordan
Amman, Jordan

Program
Chapter Pharmacoeconomics Seminar

Cost-Effectiveness as a New Requirement in Pharmaceuticals' Pricing

ISPOR Jordan Chapter Pharmacoeconomics Seminar
Cost-Effectiveness as a New Requirement in Pharmaceuticals' Pricing – Recent Policy in Jordan
July 14, 2012
Amman, Jordan
---
Contact Information
ISPOR Jordan Regional Chapter Office

ISPOR-JORDAN (c/o Dr. Ibrahim Al-Abbadi)
P.O. Box 182349
Amman , Jordan 11118

Tel/fax: + 962 6 5355000/23356
E-mail:
i.abbadi@ju.edu.jo
Chapter Leadership
| | |
| --- | --- |
| President | Prof. Ibrahim Alabbadi, RPh, MBA, PhD |
| Vice-President | Sohaib Almofleh, RPh, PhD |
| Secretary | Eiman Massad, RPh, MSc, PhD |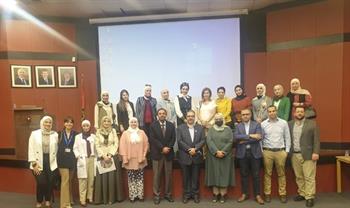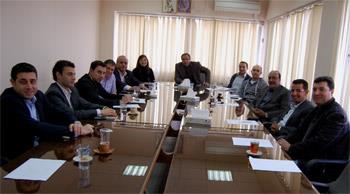 ISPOR Jordan Chapter members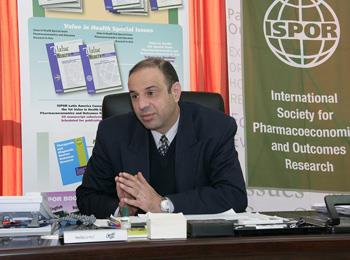 Dr. Ibrahim Al-Abbadi has been elected the Chair (2014-2016) ISPOR Arabic Network Executive Committee