Chapter Updates Asia Consortium at ISPOR 2019
ISPOR Japan Chapter representatives provided key updates during the ISPOR Asia Consortium meeting in at ISPOR 2019 in New Orleans, LA, USA in May 2019 and in the July 2019 News Across Asia.
---
New Chapter President Announced
ISPOR Japan Chapter's new president is Dr. Shinich Noto since April 2021.
---
Chapter Contributions to ISPOR Asia Pacific 2018
ISPOR Japan Chapter provided successful contributions to the ISPOR Asia Pacific 2018 conference in Tokyo, Japan in September 2018. The Chapter provided such invaluable contributions as serving as key reviewers and contributors the program, helping to organize a special HTA session with decision makers, invite VIPs and government presenters and much more. ISPOR is greatly appreciative of the ISPOR Japan Chapter's support for the conference!
---
Chapter Leadership
| | |
| --- | --- |
| President | Shinich Noto, PhD |
| Past President | Manabu Akazawa, PhD |
| Secretary | Makoto Kobayashi, PhD |
| Treasurers | Haku Ishida & Shinichiro Yanagisawa |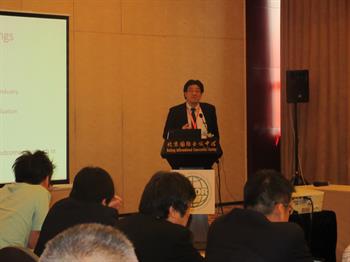 ISPOR Japan Chapter President presented at the chapter meeting during the ISPOR 6th Asia Pacific Conference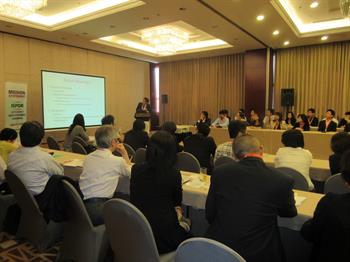 The ISPOR Japan Chapter Meeting in Beijing was well attended and had stimulating presentations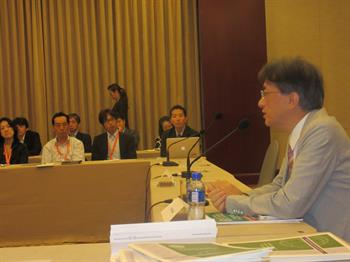 Chapter Past President Dr Isao Kamae provides feedback during the chapter meeting in Beijing