Chapter Activities
Inaugural Meeting of the International Clinical Economic Evaluation Advisory Committee

2018

New! The inaugural meeting of the International Clinical Economic Evaluation Advisory Committee was held on 31 January 2018 at the Chinese Medical Doctor Association (CMDA) in Beijing, China. Zhang Wei, Professor of Guanghua School of Management, Peking University and President of ISPOR Chinese MDA-PE Chapter, moderated the meeting. The objective of the Committee is to enhance communication among domestic and international experts and promote exchange of academic research and innovation in the field of clinical economic evaluation. Dr. Yanling Zhang, President of CMDA, serves as Chairman of the Committee.

More than 30 invited delegates from various fields, such as clinical economic evaluation, pharmacy, HEOR, as well as representatives from international universities and research institutes attended the meeting. Nancy Berg, CEO/Executive Director of ISPOR and Kevin Schulman, Professor of Duke University delivered a welcome speech via pre-recorded videos. Ms. Wang Ding, World Health Organization (WHO) representative to China gave a briefing from WHO's perspectives. Liying Shi, Deputy Secretary-General of CMDA delivered a concluding speech on behalf of CMDA.

During the session, delegates expressed their strong support to the Committee and recognized the importance of the Committees' work. They have had deep discussions on many topics focusing the following five areas:
Committee work objective and method

International cooperation

Clinical economic evaluation's role in promoting medical reform

How clinical economic evaluation can play a role in 1) layout of medical resources, 2) building medical teams, and 3) rational optimization of clinical programs

How clinical economic evaluation research and practice can help promote clinical, health and medical insurance policy management, public health, and other fields of work
---
Education and Training in Pharmacoeconomics and Outcome Research

2016

The chapter has made some significant steps forward in HEOR education and training in 2016. We have held 6 training courses in various places, such as, Beijing, Anhui, Shaanxi, and Chongqing. The training courses included Clinical Economic Evaluation and Medical Insurance Value Creation and Health Behavior Change and Rational Drug Use Management, etc. These training courses provided opportunities to health professionals to get continuing education credits that accredited on a national scale and help capacity building. The courses can also be used to train doctors and other relevant professionals in different clinical disciplines to disseminate the knowledge and skills of Pharmacoeconomics and Outcomes Research. The courses were well attended with about 300 participants consisting mostly of clinicians, pharmaceutical professionals, and health care administrators.
---
Policy-related HEOR Activities

2016

Through pharmaceutical evaluation research, the chapter members provided evidence-based suggestions in essential drug policy and the third party payment model of health insurance and helped forward the establishment of national essential drug system.

We have been contributing our great efforts in the project of Innovation of Disease Management System in Rural China which is an important part of the Health ⅪProject since 2011. The disease management innovative solutions in rural China that we proposed would contribute to the establishment of health insurance system for rural residents, improvement of health service system, and exploration of health system reform in rural areas of different development levels.

We devoted major efforts to develop and implement drug formularies and standard treatment guidelines in rural area in China in 2016. The formularies and guidelines have been compiled and first put into use in Anhui Province, following by launching pilot projects in Shaanxi, and Chongqing, etc. We have been contributing our great efforts in deploying the practice nationally. This project would play a significant role in helping health sectors in rural area improving health service quality, providing critical public health service, and controlling health expenditure.
---
Seminars held by the Chapter

2016

The Chapter have held several seminars including the following:
Drug Formularies and Standard Treatment Guidelines for Rural Area
Application of Economic Evaluation in Essential Drug System and Health Insurance System
Clinical Practice Economic EvaluationThe Application of Pharmacoeconomic Evaluation Research in Clinical Practice
The Management Model of Rational Use of Drug in Rural Cooperative Medical Scheme in China
Contact Information
ISPOR Chinese MDA-PE Regional Chapter Office

Chinese Medical Doctor Association
No.11 Dongzhimen Wai Xinzhong Road, Dongcheng District
Beijing, China

E-mail: pe@cmda.org.cn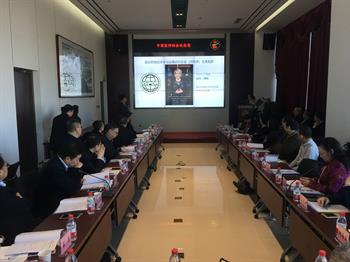 2017 Inaugural Meeting of the International Clinical Economic Evaluation Advisory Committee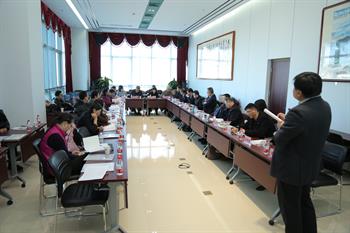 2017 Expert Discussion at the Meeting of the International Clinical Economic Evaluation Advisory Committee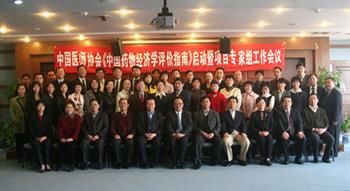 ISPOR Chinese MDA-PE Chapter Founding Members