Chapter Activities

Información general:
El objetivo principal del Capítulo ISPOR de Centroamérica y el Caribe es promover las mejores prácticas de economía de la salud y la investigación de resultados en salud.
Como parte de las actividades que llevamos a cabo para diseminar el conocimiento de la disciplina y fomentar la discusión de temas relevantes para la región, nos sentimos honrados en celebrar el Tercer Congreso del Capítulo ISPOR de Centroamérica y el Caribe, el cual se celebrará en el Hotel Intercontinental el 14 y 15 de marzo de 2019 en Santo Domingo, República Dominicana.
Los asistentes al Congreso tendrán la oportunidad de escuchar conferencias de reconocidos expertos y conocer ponencias y pósters sobre investigaciones realizadas en la región en el tema de la economía de la salud. Se espera la participación de personas de diversas profesiones, provenientes del sector público y privado relacionados con el sector salud.
El Congreso será un foro de discusión sobre las herramientas que ofrece la economía de la salud para la toma de decisiones, considerando la perspectiva de la eficiencia, uso de recursos, y su impacto en la salud de la población. Los temas que se presentarán serán tanto desde la perspectiva académica como de la investigación aplicada.
Congratulations!
The ISPOR Central America and the Caribbean Regional Chapter scope of their affiliated countries has increased to now include: Costa Rica, Belize, Salvador, Guatemala, Honduras, Nicaragua, Panama, Dominican Republic, Puerto Rico, and Cuba (the "Territory")! These additions add greater support to the dissemination of health economics and outcomes research within the region in coordination with ISPOR (headquarters).
---
¡Felicidades!
al Capítulo regional ISPOR de Centroamérica y el Caribe ya que el alcance de sus países afiliados ha aumentado para ahora abarcar: Costa Rica, Belice, Salvador, Guatemala, Honduras, Nicaragua, Panamá, la República Dominicana, Puerto Rico, y Cuba (el "territorio"). Estas adiciones aportan mayor apoyo a la diseminación de la economía de la salud y la investigación de resultados dentro de la región en coordinación con ISPOR (sede).
---
News Across Latin America - Newsletter

News Across Latin America Latest Issue
---
New Book!
"Introduction to Pharmacoeconomics" written by the Chapter's Past President Dr Manfred Lutz

¡Nuevo Libro!
"Introducción a la farmacoeconomía" escrito por el Presidente anterior del Capítulo, Dr Manfred Lutz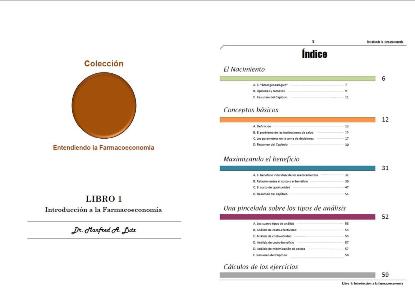 This book marks the first publication on the series "Understanding Pharmacoeconomics", and is aimed at people in the healthcare field (doctors, pharmacists, policy makers, payers, etc) who know little or nothing about this topic.


********************

Este es el primer libro de la colección "Entendiendo la Farmacoeconomía", esta colección está dirigida a personas relacionadas a la salud (médicos, farmacéuticos, administradores en instituciones de salud, etc) que conocen poco o nada sobre esta materia.
To purchase this book, please click here! / ¡Para comprar este libro por favor haga clic aquí!
---
New Board of Directors

Nueva Junta Directiva
The ISPOR Central America and the Caribbean Chapter welcomes Dr. Leonel Fonseca Retana, Professor of the prestigious Costa Rica Institute of Technology, as the new President of the Chapter.

********************

El Capítulo ISPOR Centroamérica y el Caribe le da la bienvenida al Dr. Leonel Fonseca Retana, Docente del prestigioso Instituto Tecnológico de Costa Rica, como el nuevo Presidente del Capítulo.
Contact Information
Central America and the Caribbean Regional Chapter Office
Meridiano Building, Floor 7
Escazú, San José, Costa Rica
Chapter Leadership
| | |
| --- | --- |
| President / Presidente | Leonel Fonseca, MBA, MSc |
| President-Elect / Presidente electo | Rodolfo Lambour, MD |
| Past-President / Presidente anterior | Manfred Lutz, MD, MSc |
| Secretary / Secretaria | Raysa Portorreal, MD, MSc |
| Treasurer / Tesorero | Nahum Somoza, MD, MPH |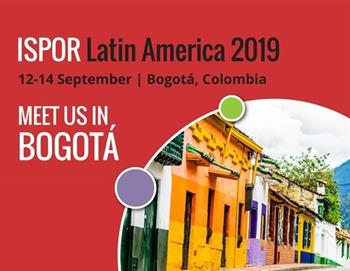 ISPOR Latin America 2019
12-14 September 2019 | Bogotá, Colombia
Data and Value in Healthcare: 2020 and Beyond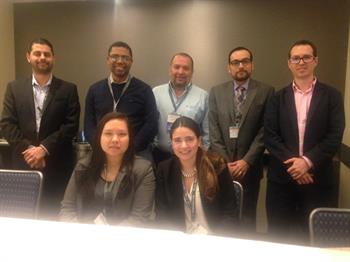 ISPOR Central America and Caribbean Chapter Members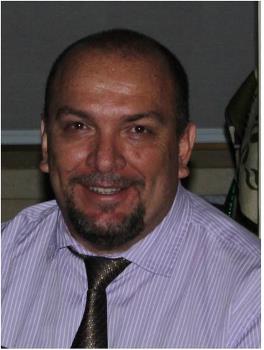 Dr Leonel Fonseca Retana, President, ISPOR Central America and the Caribbean Chapter