The ISPOR Latin America Consortium Health Technology Producers (Industry) provides a platform for industry members to discuss issues important to health technology assessment, healthcare system development, and patient access to innovation in the region.
The committee is currently addressing the following issues through 3 working groups focused on:
Evolution and use of value assessment frameworks in decision-making;
Multi-criteria decision analysis as a tool for value assessment; and
Challenges and opportunities around real-world data and real-world evidence in Latin America.
Consortium members may participate in working groups. If you are interested in more information or in collaborating, please contact us.
Chair
Claudia Brabata, MBA, MSc
Global Market Access and Reimbursement, Clinical Nutrition
Baxter Healthcare Corporation
Miami, FL, USA
Chair-Elect
Homero A. Monsanto, MS, RPh, PhD
MSDi Latin America CORE Lead
Merck, Sharp & Dohme
Carolina, Puerto Rico
Past Chair
Joice Valentim, PhD, MSc
Access Evidence Lead
Roche Pharma
Basel, Switzerland
Committee Products:
Webinar Series
Webinar Presentation: "The Use of Multiple Criteria Decision Analysis for Health Technology Assessment Agencies: Options, Limitations and the Way Forward"

Date: Wednesday, April 3, 2019
Time: 11:00AM EDT | 4:00PM GMT | 5:00PM CEST- 1 hour in duration

Presenter: Rob Baltussen, PhD, Radboud University Medical Center, The Netherlands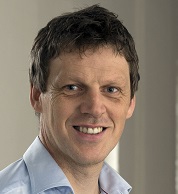 Description: Recent years have witnessed an increased interest in the use of multi-criteria decision analysis (MCDA) to improve the quality, consistency, and transparency of priority setting in healthcare. However, the use of MCDA for health technology assessment (HTA) agencies has been criticized as being "entirely mechanistic." This webinar presents the debate on the use of MCDA in HTA decision-making. Baltussen presents a recent paper, co-authored by 25 MCDA-experts, including a typology of MCDA studies, a review of studies over the period 1990-2017, and a critical assessment of the various study types on their relevance for HTA agencies.
Click here for more details and to register!
Webinar Presentation: "MCDA: How to Guide Through the Application of Different Methods for Assessment and Prioritization of Rare Disease Health Technologies"

Date: Thursday, April 4, 2019
Time: 11:00AM EDT | 4:00PM GMT | 5:00PM CEST- 1 hour in duration
Presenter: Vladimir Zah, DPhil, ACIM, CPIAPD, Rx Outcomes Research Inc, Canada
Description: Multi-criteria decision analysis (MCDA) comprises a set of methods that explicitly considers multiple criteria in decision-making environments. Formally structuring complex problems appropriately and considering multiple criteria explicitly is expected to lead to more informed and transparent decisions. Although MCDA methods are increasing in popularity, existing instruments do not reflect local decision-making needs.
This MCDA webinar will discuss the background necessary for different initiatives for MCDA, including why it is needed for transparent rare diseases prioritization decision-making, as well as the steps needed and how to take them in order to capture MCDA preferences of different stakeholders.
Click here for more details and to register!
Archived Committee Products:
Webinar Presentation: MCDA Application to Oncology
Presented: November 27, 2018
Presenter: Panagiotis Orfanos, MPhil, MSc
F. Hoffmann-La Roche Ltd, Switzerland
Download Presentation
Webinar Presentation: MCDA Tool & Examples
Presented: August 28, 2018
Presenter: Vladimir Zah, DPhil, ACIM, CPIAPD
ZRx Outcomes Research Inc., Canada