November 6: Introduction to Modeling - In Person at ISPOR Europe 2022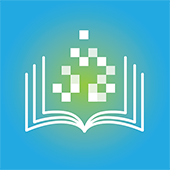 November 6, 2022
Back to all short courses

Introduction to Modeling

LEVEL: Introductory
TRACK: Methodological & Statistical Research
LENGTH: 4 Hours | Course runs 1 day

This short course will be offered in-person at the ISPOR Europe 2022 conference. Separate registration is required. Visit the ISPOR Europe 2022 website to register and learn more.
Sunday, 6 November 2022 | Course runs 1 Day


DESCRIPTION
This course gives a brief overview of different decision-analytic model types and provides an introduction to Markov modeling techniques and their practical application in economic evaluation and outcomes research. Faculty will present analytic approaches including deterministic cohort simulation and Monte Carlo microsimulation and will provide some technical instructions for modelers. Participants learn about the concepts of variability, uncertainty, probabilistic sensitivity analysis (PSA), and cost-effectiveness acceptability curves (CEAC). Additionally, faculty will use the recommendations of the ISPOR-SMDM Joint Modeling Good Research Practices Task Force to explore when and how modeling should be used in economic evaluation and which are the suitable model techniques. This course is designed for those with some familiarity with modeling techniques.
FACULTY MEMBERS
Uwe Siebert, MD, MPH, MSc, ScD

Professor & Chair
UMIT - University for Health Sciences, Medical Informatics and Technology
Innsbruck, Austria, and Harvard Chan School of Public Health, USA


TBD additional faculty


Basic Schedule:
4 Hours | Course runs 1 Day