Preparing For Your Presentation
Preparing For Your Presentation
Presentation Enhancement Recommendations
Slide Template – Please use your own template, no standard slide template is required.
Slide/PowerPoint Presentation – 16:9 widescreen format is required for all presentations.
The first slide should provide a conflict of interest statement for all presenters
The second slide should provide the title of your Session along with a list of all presenters with their affiliations
Use easy-to-read fonts such as Arial and Times New Roman
Use a font size of 20 or bigger
Keep text to a minimum (6-8 lines per slide, no more than 30 words per slide).
Write in sentence fragments using keywords.
Avoid unusual colors and busy backgrounds and limit the use of animations and builds for the virtual presentation format.
Leave out sound effects and background music unless it's relevant to the presentation content.
Remember to proofread the slides, and to rehearse your slide presentations including a focus on length of time for delivery.
Presenter contact information should be included on the last slide, so that attendees may reach you should they have additional questions.
Zoom Background –
We have provided four options for your use as a Zoom Background.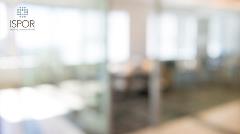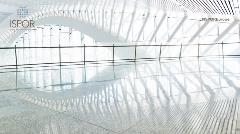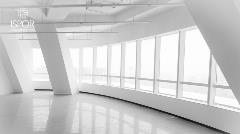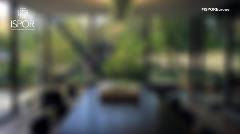 (To download, click on link. Image will open in new window. Right click on image and choose "Save As".)

To change your background, you will need to
Save the option of your choice to your computer.
Once in Zoom
Go to Zoom Settings next to the camera
Select Virtual Background
Add/Choose background (select from your computer

Lighting/Camera — Diffused light in front of you will usually work best to avoid shadows. Try to position your camera so that it just above your eye level. If you will be on camera – check the visible background – use of a zoom background (see above) may be helpful. Make sure you know how to turn your camera on and off during the session.
Sound/Audio — Using a headset and/or microphone will lead to better sound quality than using your computer audio. Turn off all sound notifications on your devices. Make sure you are familiar with turning your camera on and off during the session.
Internet/Bandwidth — It is recommended to use hardwired internet, using an ethernet cable to connect. This helps reduce the variability of wi-fi strength.
Other applications/Sharing Screen — For live presentations, close down other applications on your computer so that notifications do not appear during your presentation, and it is easier to find the file you wish to share. You are recommended to share the specific PowerPoint and not your desktop.
Presentation/Clothing – Darker color shirts/blouses appear better on camera. Try to avoid busy plaid or patterned outfits. Avoid wearing the color green as this will cause you to blend into the background.
How-To Zoom Demo Session — The ISPOR meetings team has scheduled the following a Zoom Demo dates for presenters. These demos will provide an overview for the delivery of your presentation during the virtual conference. Please use the corresponding link to access the demo on the date that is most convenient for you.
Tuesday, 3 November
15:00-16:00 (CET) / 9:00-10:00am (EST)
Session Link
Thursday, 5 November
19:00-20:00 (CET) / 1:00-2:00pm (EST)
Session Link

Tuesday, 10 November
17:00-18:00 (CET) / 11:00am-12:00pm (EST)
Session Link
The demos are open for the following sessions:
Issue Panels
Workshops
Symposia