Pre-Recording Your Session
Pre-Recording Your Session
Instructions for Pre-Recorded Presentations using Zoom
Issue Panels, Workshops and Symposia presenters are required to pre-record their entire presentations at once.
Step 1 - Sharing your presentation

Open Zoom
Check that your audio and video are both on and working
Have your presentations ready to be shared
Select "Share Screen"
A new window will open.
In the pop-up, select your PowerPoint presentation and click, "Share"
You are now sharing your screen
Step 2 – Recording your presentation
Once you are sharing your screen, click on "More" at the top of your screen and select "Record On This Computer".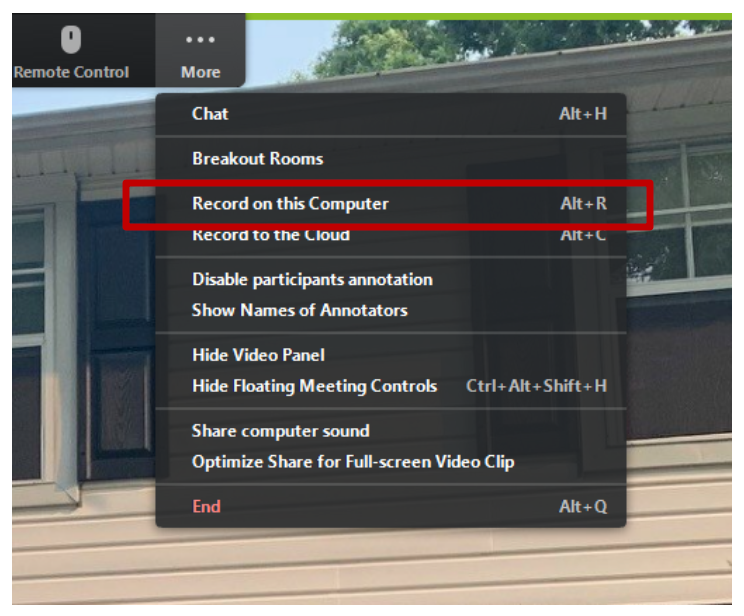 Once you have finished your presentation, you can select "Stop Record".
Note: If you end the Zoom meeting without stoping the recording, the system will stop it for you and begin converting your video to your local system into three files: files: .m4a, .m3u and .mp4 file.
After the files are converted a window will pop up on your computer showing the converted files. Please review your recording at this time to make sure all the slides loaded properly, and all speakers can be seen and heard as required.
The zoom_0 file is the mp4 file that will be uploaded to ISPOR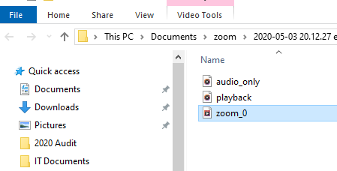 Step 3 - Uploading your Presentation
Please note you will need to be registered for Virtual ISPOR Europe 2020 prior to submitting any pre-recording.
The link to upload presentation is coming soon.
Select Click here to begin a new Submission
Enter Session Title
Enter Session Identifier
Select Pre-Recorded Video
Select the mp4 file that you are submitting
Copy the recording to submission form
Click "Save and Submit"
The
deadline for submission
of your recording is Monday 9 November
(11:59PM EDT)
.
Zoom Session Polling
Please note you will need to be registered for Virtual ISPOR Europe 2020 prior to submitting your polling questions"

Polling will be managed through the Zoom Platform and is available for all sessions except Podiums. An ISPOR team member will be assigned to sessions with Polling Questions and will be uploaded prior to the session.
The deadline for submission of your polling questions is Monday 9 November (11:59PM EDT).
To submit your questions - Select the link "Click here to begin a new submission".
After you click the link:
Enter Session Title
Enter Session Identifier (example - IP1)
What are you Submitting? (Select Poll)
Enter your Polling Questions
Select Save and Submit