Hotel & Venue Information
Hotel & Venue Information
ISPOR Dubai 2020 will be held 29-30 September 2020 at the Marriott Hotel Al Jaddaf, Dubai.
Venue Information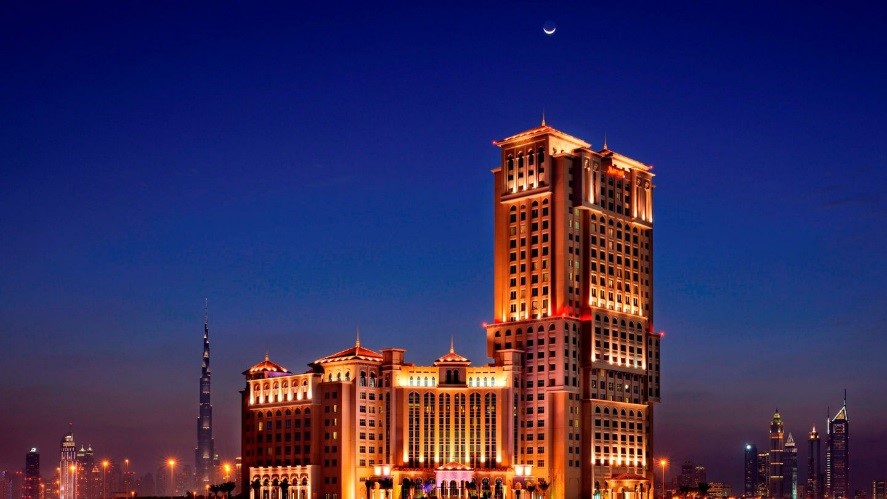 Marriott Hotel Al Jaddaf
Oud Metha Road,
Al Jaddaf Area, Dubai 122273
United Arab Emirates
Embrace the next level of luxury at the Marriott Hotel Al Jaddaf, Dubai. Located right in the heart of downtown Dubai, this 5-star hotel offers guests a perfect mix of modern conveniences and luxurious perks. Encompassing seven restaurants, a deluxe spa, 24-hour fitness center and outdoor swimming pool. Situated near Burj Khalifa, the Dubai Mall, Dubai Healthcare City and top corporations, rendering a fine choice for business travel to the area. A stunning travel experience awaits you at the Marriott Hotel Al Jaddaf, Dubai.
Hotel Booking Information

ISPOR has negotiated special room rates that include breakfast and internet at the Marriott Hotel Al Jaddaf. Book your hotel accommodations early and enjoy the convenience of staying right at the meeting venue. Please check back for complete booking instructions.
Getting To The Marriott

From: Dubai International Airport (DXB)
Hotel direction: 5.0 miles SW
Estimated taxi fare: 50 AED or $15 USD (one way)
This hotel does not provide shuttle service. Hotel does offer complimentary self and valet parking.
Driving Directions
Travel northwest towards Airport Road/D89 exit. Keep right and take the Al Garhoud exit then follow Al Garhoud D70. Proceed straight keeping to the right for about 1.4 km. Take the ramp for the Al Garhoud exit and keep going straight. Keep right at the fork in the road and continue towards the Jebel Ali/Abu Dhabi-E11. Take this exit and immediately move to the left lane. Take the Al Garhoud Bridge following signs to Jebel Ali/Abu Dhabi E11 and continue straight ahead for approximately 4 km until you see the Al Ain/Hatta exit. Take the ramp up forAl Ain/Hatta and proceed straight for 1.9 km. Look for the Al Jaddaf/Business Bay Crossing/D71 exit and take this exit. Stay to the right and take the exit onto Oud Metha Road. Stay in the the Al Jaddaf lane and turn right after the petrol station. Take the next right and the hotel will be in front of you.