About Seoul
As a Society committed to improving health and as a global event producer, ISPOR is closely monitoring news and reports of coronavirus disease (COVID-19) outbreaks globally. All ISPOR conferences are currently proceeding as planned. Updates will be provided if the situation changes. The Society's conference decision making and management are founded on a strong commitment to global health, as well as the health and well-being of its members and attendees.
Language: Korean, also referred to as Hangu
Currency: won (KRW)
Time Zone: Korean Standard Time
Telephone Country Code:
Korea (South) Phone Code: 82
Seoul Area Code: 2
Seoul Dial Code: +82 2
Weather: In September, the average temperature reaches a high of about 79°F (about 26°C) during the day, and only dips to a mild 62°F (about 16°C) in the evenings.
Exploring Seoul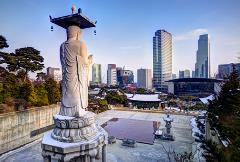 With its population of over 9.7 million, Seoul, the capital of South Korea, is a metropolitan city where high-tech and pop culture meet ancient Buddhist temples and palaces. In 2019, South Korea was named the "World's Most Innovative Country" by the Bloomberg Innovation Index – a position it held for 6 consecutive years. In the 21st century, South Korea has been noted for its globally influential pop culture, such as K-pop and TV dramas, a phenomenon referred to as the "Korean Wave."
Visit Seoul and roll back time by spending a day at any of the 5 Grand Palaces: the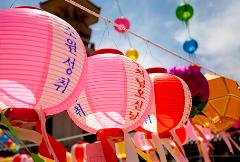 Gyeongbokgung Palace, the most historically important and impressive palace which boasts more than 7,000 rooms; Changdeokgung & Changgyeonggung (the East Palace complex) for their antiquity and surrounding gardens; Deoksugung & Gyeonghuigung smaller palaces that house the Seoul Museum of History, and offer views of sculptures and eateries.
Stroll the many shrines and Buddhist temples; visit your choice of museums of art, history, even interactive. Seoul offers a diverse selection of music, verbal and non-verbal stage performances and street performances to entertain any spectator. Find your inner Seoul, at the Pureun Arboretum, at the Seoul Botanic Park, or in the Seoul Forest.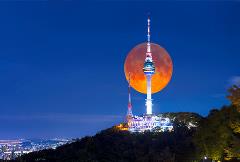 For more Seoul adventures, click here.