Awards
ISPOR 2020 Awards Banquet - Save the Date
Sunday, May 17, 2020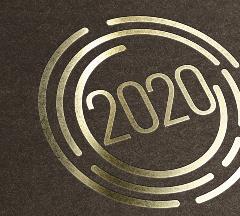 Join us to celebrate the 2020 ISPOR Awards Program honorees at the premier, global awards in health economics and outcomes research.
At ISPOR 2020 | Sunday, May 17, 2020

6:30PM - 7:00PM Presidential Reception
7:00PM - 9:00PM Awards Banquet
Separate Awards Banquet registration when registering for ISPOR 2020 is required. Seating is limited and preregistration is required ($150 per person).
Click on the button below to view the complete listing of ISPOR's Scientific Achievement and Leadership Awards and Conference Grants program.
ISPOR 2020 Poster and Podium Awards
Abstract Submissions to ISPOR 2020 will be evaluated and judged giving the top scoring abstracts and best science submitted a chance to win the following awards.