Speaker
Iga Lipska, MD, PhD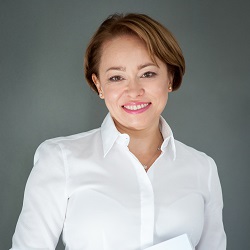 Hospital based HTA Project Leader
National Health Fund, Poland
A graduate of the 2nd Faculty of Medicine at the Warsaw Medical University and the Warsaw School of Economics. In addition, she graduated from the University of Utrecht in the Netherlands, where she defended her PhD thesis on health technology assessment of new medicines.
Iga Lipska has broad international and Polish experience in the healthcare sector, with a main focus in recent years on Health Technology Assessment (HTA), drug pricing, health insurance and public health.
Her experience covers over 10 years at managerial positions, furthermore several years in health care research and consultancy projects, namely Health Technology Assessment for new drugs in the UK and the Netherlands (international research projects in collaboration with HTA agencies across the globe).
Currently at the National Health Fund as the Plenipotentiary of the NFZ President dr Lipska is responsible for the implementation of the strategic research grant dedicated to Hospital-based HTA. While she also represents Minister of Health in the Economic Commission (responsible for pricing negotiation of medicines) as well as in the international projects eg. Fair and affordable pricing initiative for Visegrad countries aimed at international pricing negotiations for new medicines and Pharmaceutical Pricing and Reimbursement Information network.
She is a co-author of Polish National Medicines Policy for 2018-2022 – governmental strategic document.
Dr Lipska is a member of longstanding international scientific societies such as Health Technology Assessment international (HTAi), International Society for Pharmacoeconomics and Outcomes Research (ISPOR) and its Polish chapter (Polskie Towarzystwo Farmakoekonomiczne).