Speaker
Vineeta Agarwala, MD, PhD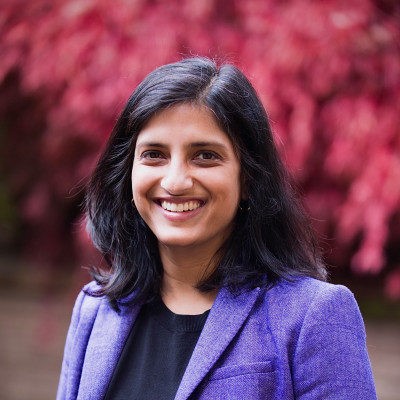 Andreessen Horowitz, San Francisco, CA
Vineeta Agarwala, MD, PhD, is a General Partner at Andreessen Horowitz where she leads investments for the firm's bio fund across therapeutics, diagnostics, and digital health, with a focus on companies that are leveraging unique datasets to improve drug development and patient care delivery. She serves on the board of BigHat Biosciences.
Prior to joining a16z, Vineeta has held many different roles in the healthcare space: as a physician taking care of patients; as an operator at tech-driven healthcare companies; and most recently as a venture investor on the GV (Google Ventures) life sciences team, focused on biotech companies with a data-driven approach. Previously, she was an early data scientist at Kyruus; a management consultant for biotech, pharmaceutical, and medical device clients at McKinsey & Co; and a Director of Product Management at Flatiron Health, where she led the company's partnership with Foundation Medicine to integrate real-world clinical and genomic data into national-scale database products to accelerate drug development and research in oncology. She has collaborated with academic researchers at Cold Spring Harbor Laboratory, Lawrence Livermore National Laboratory, and the Broad Institute, where she did graduate work in computational biology and human genetics.
Vineeta holds a B.S. in biophysics from Stanford University, and MD and PhD degrees from Harvard Medical School / MIT. She completed her clinical residency at Stanford, and is board certified in internal medicine. Vineeta continues to see patients at Stanford as an adjunct clinical professor in the Division of Primary Care and Population Health.